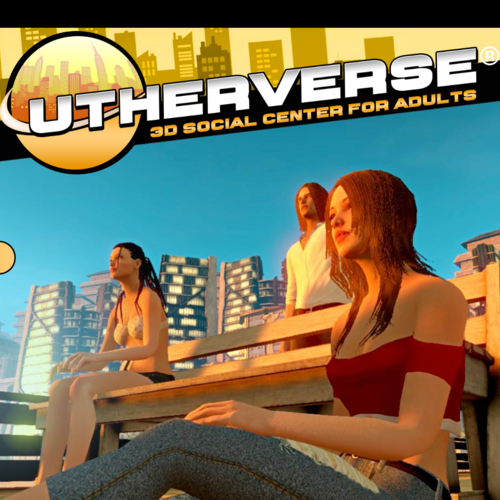 Utherverse
Like you will discover, you can't do anything at Utherverse.com until you have registered. The registration process requires you to choose a gender and a 3D avatar, a username, and a valid email address. From there you can download, install and patch 3D software where you will be taken to the Welcome Center area, basically a jumping point for all the aforementioned 3D virtual worlds (Red Light Center, Rude Virtual and Virtual Vancouver). The Red Light Center, for instance, is modelled after Amsterdam's Red Light District, featuring virtual nightclubs, bars, bordellos, movie theatres, hotels and stores. You also get to access your Zaby (virtual apartment) check out the events calendar, view the directory of the hottest places to visit and much more.
The platform features amazing graphics and the animation is at par with other dedicated interactive sex games. You will be able to see everything in frighteningly realistic 3D. Just so you know, majority of the areas feature music by default and with no separate volume controls, you don't want to play it at your office with the speakers turned on. Unless, of course, you want to get your ass sacked.
Moving around is pretty straightforward although some of the less frequently used controls will initially present a challenge. For instance, it took me a while to figure out that CTRL toggles between walking and running. However, you will find the menu that shows all controls from within the toolbox icon very useful.