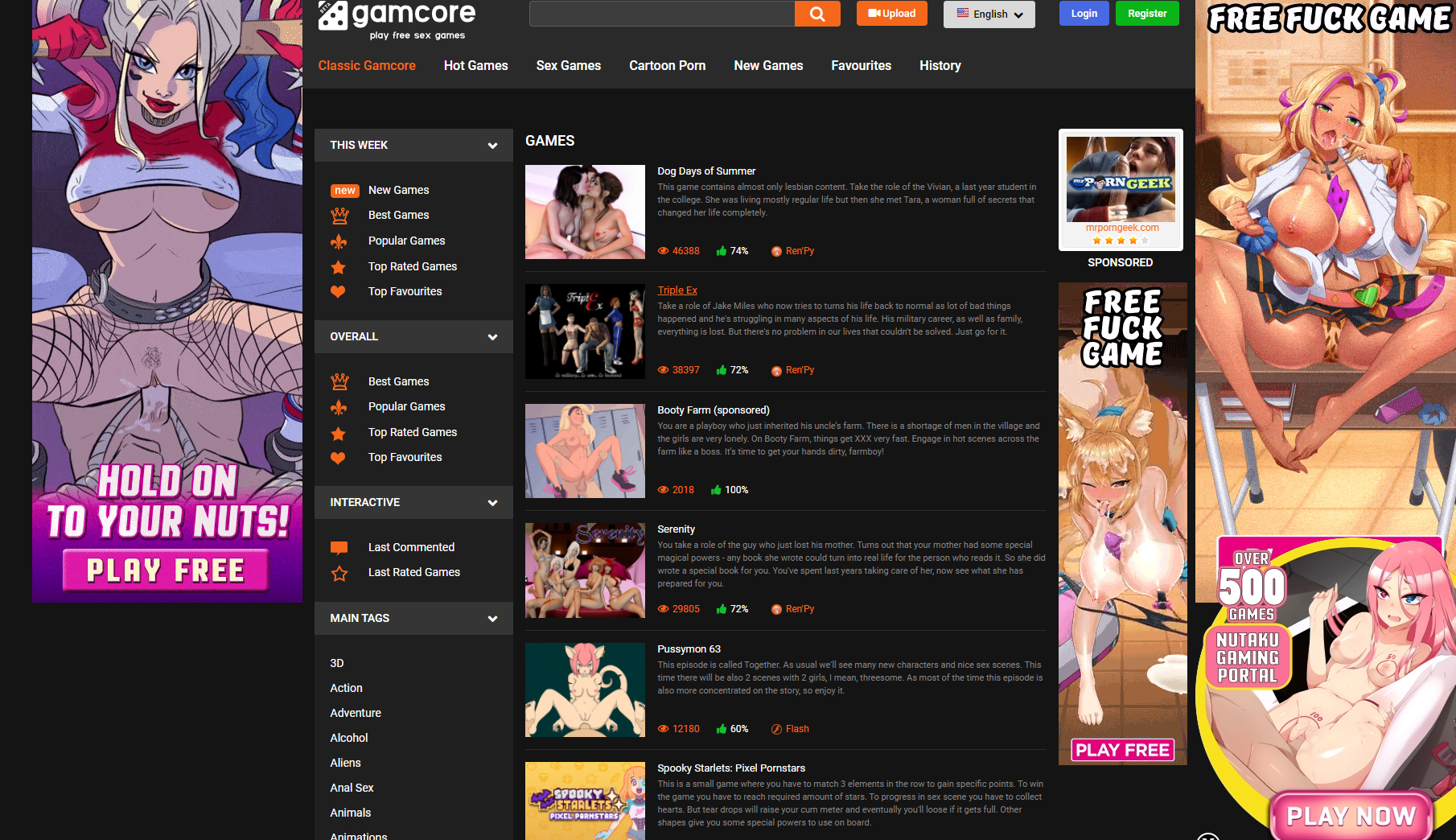 GamCore
Gamcore.com is a convenient place to play thousands of different porn games. You got 3D games, hentai games, gambling games, and all kinds of other shit (including gay butt-sex if that's your thing) that are all free to play. These are all played straight from the website, so you won't need to worry about things like registration, downloading, and other annoying shit that can really take the air out of your balls. It also makes it easy to play multiple games all at the same time, for you multitasking fappers out there.
The layout of Gam Core is a double-sided coin. Let's start with the good stuff. The site is really simple to use. When you first enter the site, you'll be presented with a random list of games to check out down the center. This gives you a good sample of the types of games you can find on this website.
On the left side of the page are the categories, which I think are well-thought-out. First, we have the newer games categorized on the top for the veteran gamers on here. It'll only take a month or two to play through all the best games on the site, so if you're a regular visitor you'll definitely want to stay tuned into the newer uploads.
Then we have the top categories including "best games", "popular games", "top-rated games", and "top favorites". All these categories are basically the same, the cream of the crop. If you are new to this site, you'll definitely want to spend your time here, sampling a taste of the best of the best. I personally recommend "Meet and Fuck Detective RPG" if hentai is your thing. Below are the more specific categories if you are really looking for a particular genre or fetish.