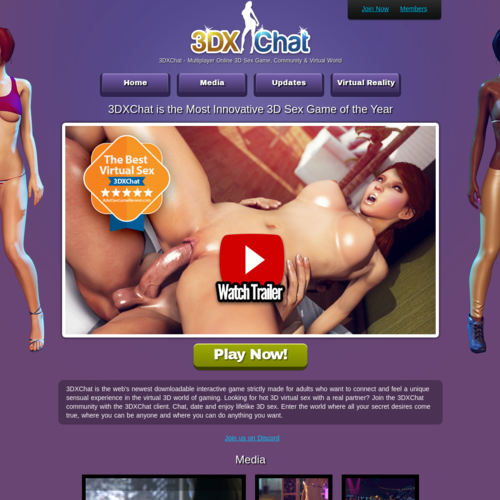 3DXChat
3DX Chat, however, is not at all like other porn games that I've seen. There are no stupid fucking objectives or missions to deal with. Just create a character, enter a world, interact with other players, and stick to the mission of jism emission. Now that is my kind of game.
3DXChat is exactly what its name would suggest: a 3D interactive sex game. The best way to describe it would be to say that it is basically a hardcore pornographic, virtual reality version of The Sims focused on interacting with (fucking) other players. It is actually a really cool idea. If you have virtual reality equipment, you can use it to explore various worlds (some of which are created by the game designers, others are created by other users … try your hand at creating your own world, too, and host events for people to attend).
Even though I don't own any kind of VR gear, the game was still a really fun and immersive experience. I can only imagine, though, how awesome this shit would have been with an Oculus Rift or something, allowing me to actually become immersed in these worlds and experience the wild, hedonistic orgies first hand. Maybe you're thinking about signing up and downloading the game. Well, allow me to walk you through it to give you a better idea of how it works before you decide if it is for you or not.