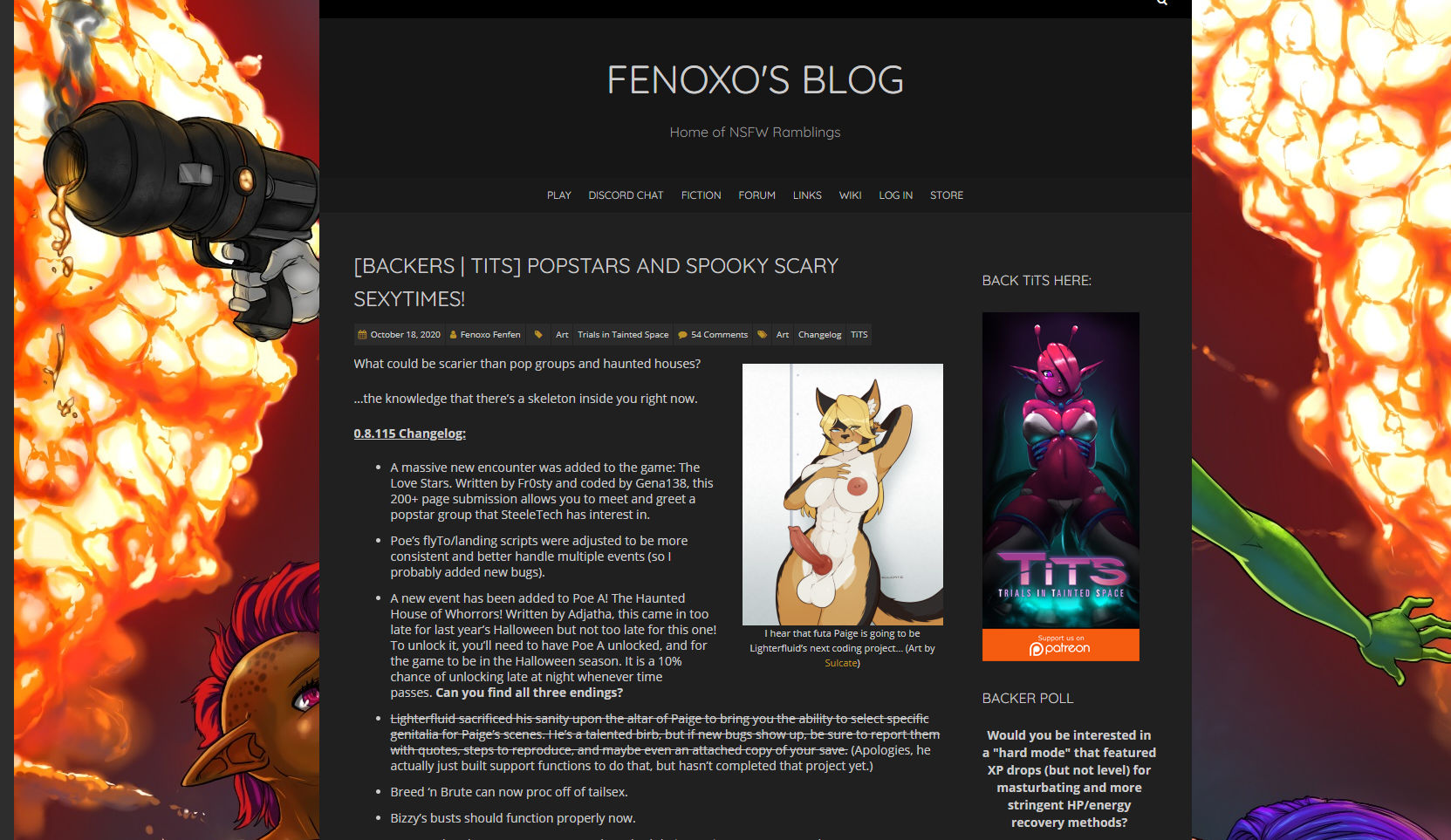 Fenoxo
The simple-looking Fenoxo blog gets 4 million views a month, even though it's utterly baffling for a first-timer. Who the fuck is Fenoxo? Why should I care? What's with the big-titted, big-dicked centaur busting a sloppy nut toward the bottom of the page?
The subtitle of the site is Home of NSFW Ramblings. Hey, we're in the same business! Well, not exactly. I'm more of an all-around porn guy, but Fenoxo has something uniquely perverted for the real freaks. Come with me as I take a tour of Fenoxo's Blog and his collection of hentai games.
There's no About Me section on the blog, just references to a creator called Fenoxo, Fen, Fenny, or Fenfen. Some of the entries reference Fen in the third person, so it seems like multiple people are actually posting.
Google is a little more helpful. It turns out Fenoxo is a Pervy Writing Minotaur, the coder, and brain behind a number of sexy games, and has the ability to suck his own dick and fire portals from his anus. It seems like he probably edits his own entry on the Smutosaur Wiki, too.
I'm getting thousands of Google hits for Fenoxo, and they all seem directly related to the dude. He's Internet famous, even if you've never heard of him before. His claim to fame is dirty games. In particular, Corruption of Champions seems to have won the hearts and minds of deviants.