Angry Bangers review
back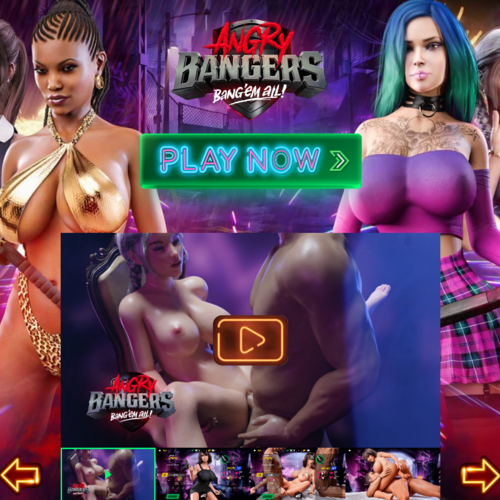 Angry Bangers
AngryBangers.com took off in November of 2019. I mean really took the fuck off; by February, they were already getting over 10 million visits a month. It's web-based and free, so I was eager to give it a shot myself.
I'll be honest with you, when somebody sent me the link to AngryBangers this morning, I wasn't expecting a video game. I figured it was a paysite about revenge sex, with pornstars pretending they're eating BBC for lunch to get back at their boyfriends. I was a little taken aback by the realistic CG broads with big titties and weaponry, but I can't say I was disappointed.
The graphics look gorgeous, and the jugs are big, but if it weren't for the exposed nipples, I might have assumed it was just another M-rated PS4 game marketed at adolescent boys. Once I started looking through the screenshots, I knew this was something for adults only. The first one, the one you see when you hit the landing page, is just a chick with a massive rack in a small dress holding a couple of guns. The second one, which you have to click to see, features the same broad naked with a couple of dicks in her.
BEST PORN GAMES like Angry Bangers