Lesson Of Passion review
back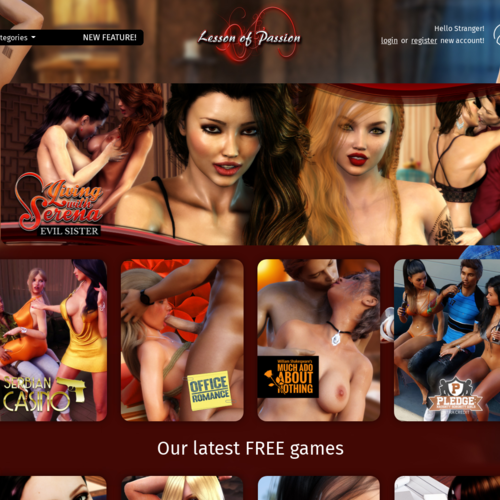 Lesson Of Passion
After all, the human brain loves accomplishing challenges, and if you can accomplish simple tasks on XXX flash games then you might just avoid that overwhelming feeling of self-deprecation right after you cum which you usually feel when jerking off to regular porn. The games on 'Lesson Of Passion' make it a little challenging in order to earn your sex scene, which shoots up dopamine levels in your brain, resulting in a much more intense orgasm and a strong feeling of satisfaction after you let out your juices – a much better alternative than the traditional way of jerking off to porn.
If you're reading this review then chances are you're pretty heavily into porn and might need a little extra kick when it comes to what kind of content gets you aroused. If you're someone who needs intense stuff to get horny like BDSM with verbal abuse and domination or tentacle hentai with dickgirls, then you're definitely in need of some refreshing reality-themed porn in order to get your sex drive back to normal. Most of the games featured on 'LessonOfPassion' are featured in the 'reality porn' genre; there are all kinds of themes and taboo fetishes that are on display in these games, such as fucking your best friend's wife, seducing your hot roommate or giving your hot real estate agent a nice fuck in order to seal the deal.
You get to play as a character who lives and works in the real world and is an actual functioning member of society who just happened to get his dick sucked and fucked by a hot girl, which is probably what your biggest fantasy is anyway. If you're in need of a sexual wake-up call then playing the games on this site might just give you the edge you need.