Gods Of Hentai review
back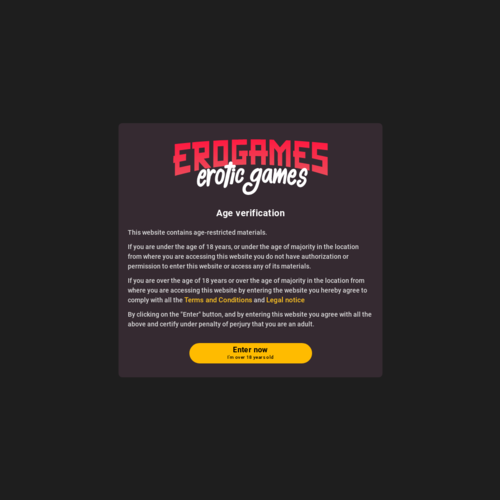 Gods Of Hentai
To play GodsOfHentai, you'll have to head over to Eroges. The site is full of anime sex games and visual novels, so there are plenty more cartoon titties to gawk at when you're done playing this one. My link will drop you right onto the game's page, where you can find a bunch of screengrabs and a video preview. Take a look so you know what you're getting yourself into.
If you want to get right into it, click Connect To Play, right there at the top. This Flash game is only available on PC or Mac, so you'll have to play on your computer at work instead of on your phone on the toilet. There's a quick link to the Eroges Discord if you need some hand-holding in the form of guides and tutorials.
The pics do look like the description. You'll see a few of the standard screens you see in almost any MMORPG, only with sex mixed in. A battle screen has what looks to be a couple of slave women servicing some elf-looking dude, and there are more exposed breasts on the party recruitment screen than I've seen in an MMORPG. The inventory screen looks pretty vanilla until I zoom in; that bitch has her boobs out, too!
BEST PORN GAMES like Gods Of Hentai