Free Strip Games review
back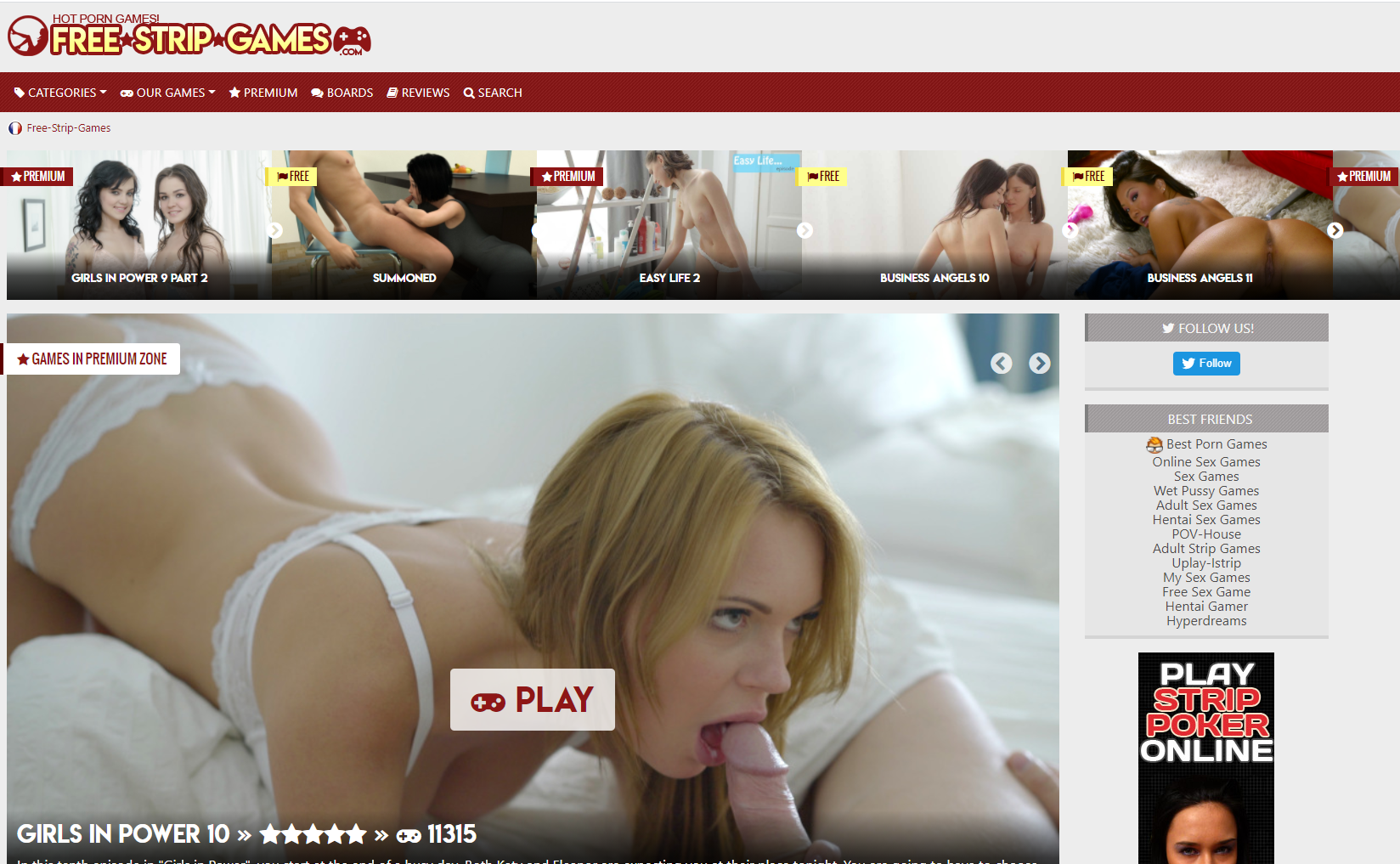 Free Strip Games
The homepage of Free-Strip-Games.com looks like the front page of some cheap ass local newspaper, and this doesn't necessarily have to be a bad thing, but it seems that navigation through Free Strip Games might be a difficult thing. However, most experienced consumers of porn will have no major issues, but if you are a newbie and you're only starting to get into these things, then this website might not be the best place to start. I mean, why would you start with games, when you could just straight up start with regular pornography?
The page seems to be quite crowded, and there's a lot of stuff to process. First off, there is the white background on top of which there are only red "walls," and then you get a bunch of thumbnails that differ in size. Some are huge and take up the entire screen, and some take up tiny little bits of the page. Next, another thing that contributes to the chaotic looks for Free-Strip-Games are the kinds of ads you get in here. They are too overwhelming.
ThePornDude hates ads in general, but they can be ignored sometimes if they do not take up way too much space, but the FreeStripGames ads take up like a quarter of the screen, and they are quite "aggressive", since these ads are animations of cute girls who dance and strip their clothes for you. It's pretty weird, and it's pretty annoying, even though the girls are very cute.