3D Sex Villa 2 review
back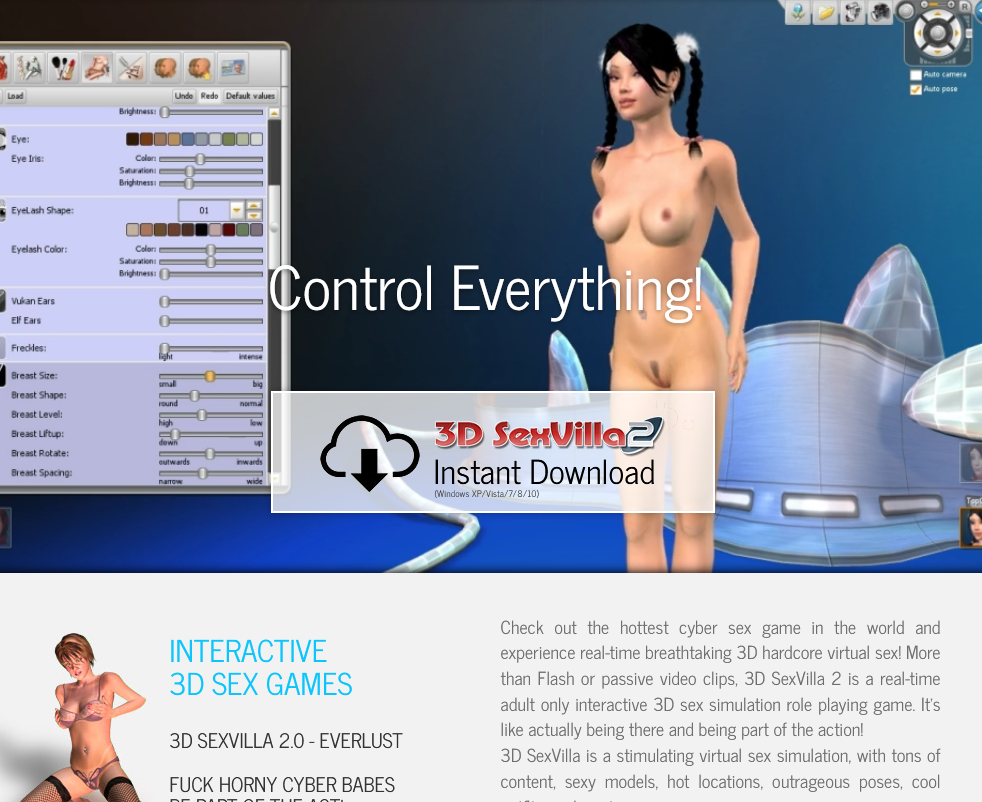 3D Sex Villa 2
This game allows you to choose between the different digital beauties depending on which one suits your lusty tastes. Do you love fair-haired, brunettes, redheads or exotic? They are all here in this sexy game. What amazes ThePornDude the most; is the fact that you can alter even the smallest of details to suit your needs for a perfect cyberbabe. You can change their breast size, hairstyle, add a tattoo if that's what you fancy, and even change the pussy from shaved to unshaved and vice versa. Tell me that doesn't excite you, and I'll point out why your life hasn't been exciting.
Use the innovative "Facemaker Tool" to change the features of your slut at will. Get to dress her to suit your taste. Better yet, the garment options available are practically endless. Do you have a fetish for schoolgirls? Nurses? Cowgirls? Whatever man, you will find it on this bitch of a game - All your preferences are taken care of. Once you've modeled a character, the changes will remain even after you leave the game and you can pick up where you left off with that particular slut. Isn't that amazing?
And now to the sex. You can fuck your digital babe in all conceivable styles; Missionary, doggy style, blow jobs & licking, anal … you know what you love, just do it, 3DSexVilla2.com has it all. Are you the kind of freak that loves using sex toys on sluts? You won't miss that either. It's upon you, give it to her, 3D style.