Hentai Heroes review
back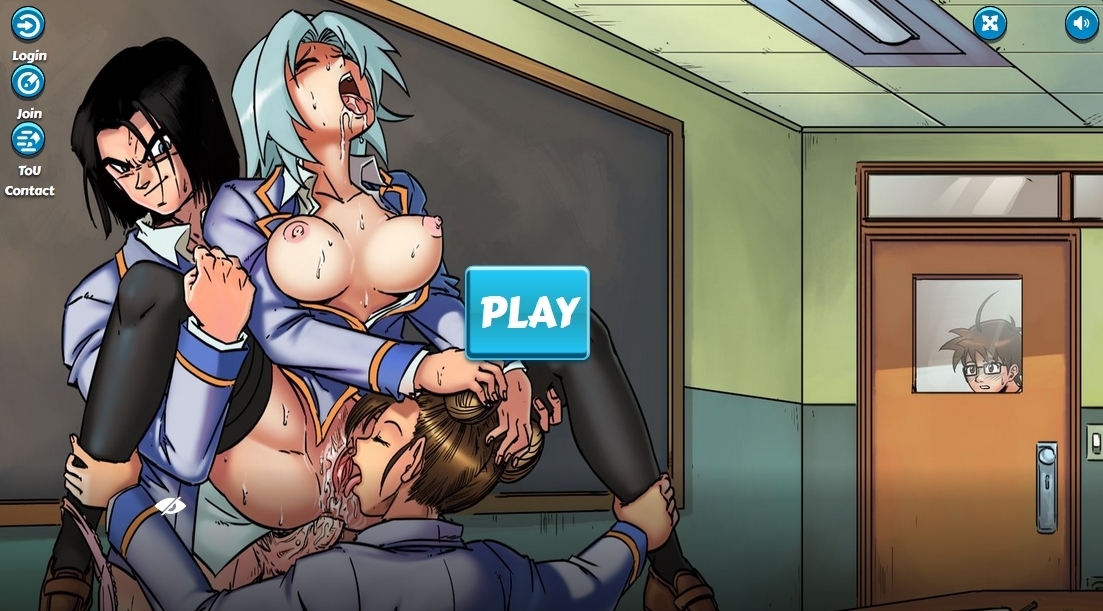 Hentai Heroes
Sexual adventures in hot online game for adults
Hentai Heroes is a wonderful RPG adventure. The main goal of the game is to build the best harem. The other name of the game is Harem Heroes. While playing, you will meet a lot of your favorite characters from different games and manga. Of course, the game is related to hentai. You will collect super-hot girls during the game. It's not difficult but only at the beginning. This game is based on character building. Everybody loves to see how his characters become better and stronger. There is a huge universe full of famous fictional hotties. Your girls bring you cash at the end of each timer. The arena is the place where your bitches will battle for stats and money. You can spend the gained money on armor and weapons like in other games. There is a market in the game. Different shops are full of different goods. You better get some epic loot and become a top player. Hentai Heroes is about getting rich, strong, and fuck girls. Let's take a closer look at this exceptional browser game.
When you start playing Hentai Heroes, you get the background story, meet main characters, and learn how to build a harem. It is your destiny. All main mechanisms of the game will be introduced at the beginning of the storyline. It's very cool because the tutorial isn't boring. The main village is the place where you will spend all your time. You can manage your harem in the city because a lot of activities are available there. The list of location is Adventure, Harem, Market, Pachinko, Clubs, Tower of Fame, and Activities. The main part of the game is Adventure. It costs 1 lightning bolt to run the Adventure mode. It is something like your "energy". You can't continue the story if you are out of it. You have 50 lightning bolts at the beginning. There are two ways to get more energy. 1 energy recharges every four minutes for free. The other option is to pay for it and get it immediately.
You can view the collection of bitches in Harem. Your chicks have own stats, level, affection for you, and fuck-battle stats. Of course, all the fights in such a game are fucking. Don't forget to click on all your bitches and collect the money. The Market is the place where you can spend all your money. You can buy weapons, potions, books, and gifts. Any of your girls will bring you more money if you will buy her a gift previously. When you open the Market, all items are randomized. You can restock items for money. If you want to catch an Epic or Legendary item, you will spend a lot of money. This time I'm talking about real money. Pachinko is the place where you can win rare girls and cool items. You can save real money and spend gaming money to get some cool stuff. You just click the button and see what you get. It is a kind of gambling. The money in the game is called cash. Bit Kobans is the currency that you get for real money. Of course, players who donate, have better bitches and equipment. Anyway, you can play and enjoy the porn game without any real payments.
I really like the Hentai Heroes because it is one of the best browser game made in pornographic style. The visual novel and the possibility to manage the team of serious bitches are amazing. The battle system is made really well. It works like in most RPG games. If your character has a high level, stats, and cool stuff, you will win all battles. All players rating can be checked in Tower of Fame. Try to be the winner of the week and get a lot of bonuses. Clubs are named clans in Hentai Heroes. Players can create teams and take part in global wars. It is an exciting possibility to communicate with other players. The other pleasurable thing is that the main character is based on Goku.
Hentai Heroes is a wonderful game but, of course, it's not perfect. The graphics aren't of the best quality for sure. It's cool to admire your favorite naughty characters but sometimes bad graphics spoil the impression. I love the gaming process but there is one thing. If you want to develop your harem quickly, the best way to do it is adventure mode. I've told that you will remain out of energy and it will stop you. Energy can be refilled by waiting for some time or paying real dollars. The game isn't absolutely free. If you want to save your money, the game makes you nervous sometimes. The Pachinko game makes you spend real money, too. Another annoying thing is music in the game. One fucking tube is playing for hours without changes. It can turn crazy any player. This song is not appropriate for sex scenes at all. Better turn the sound off when playing this game. Anyway, I can tell that it's a good porn game that can make you addictive immediately.