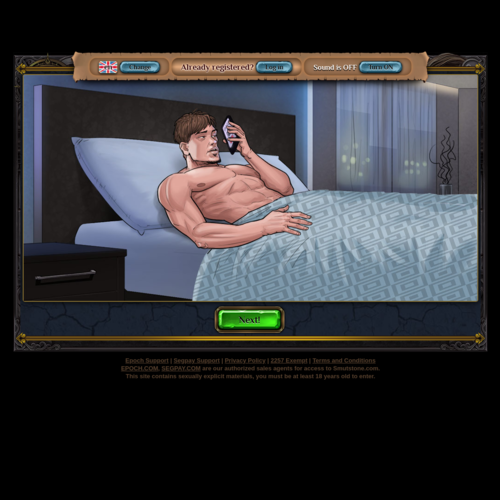 SmutStone
Smutstone.com is a porn-themed card game that takes some liberties from the ever-popular game Hearthstone. It's a very similar game, so if you're familiar with that one then you'll probably like what they've got going on here. It's like hooking up with your girlfriend's sexier, kinkier sister. They've got similar figures. One just lets you cum on her face. But, yeah, this game launched back in 2017, so it's still pretty fresh out of the gates. Though that hasn't stopped them from amassing a decent following of over 4 million site views every single month.
It's all in the browser. Head to Smutstone.com and it's all there for you. No downloads, apps, or any other programs to deal with. I actually prefer it that way. There's nothing quite as incriminating as someone finding your stash of crazy porn games on your computer. Can't just wipe that history and be done of it. Plus, you can close out browser games quickly. That way you can hike those pants back up, slam that tab closed, and try and act like you weren't trying cum your fucking brains out.
The game gets going right when you get to the site. You can sign up and make an account to pick up where you sexy escapades left off. Otherwise, you start off from the beginning. It's not a game you play for the plot. You're some dude at a strip club when the stripper gets stolen by some pig-faced imp that probably gets laid more often than you fucks. You stop the babe who stole your stripper and the imp guides you through all the important aspects of the game.