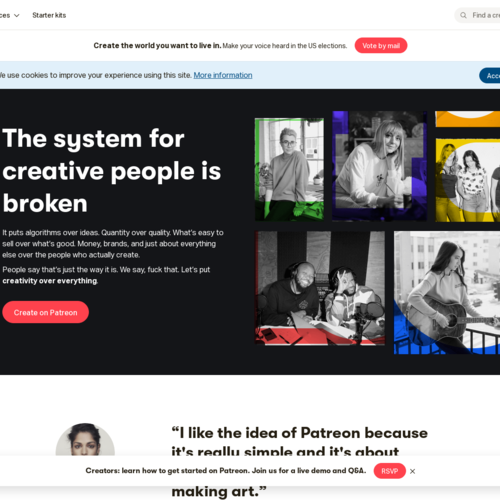 Space Paws
I didn't really know much going into this. Someone sent me the link to the Taifun Riders Patreon page. A bunch of big-titted furry chicks, and one human, smiled from the top of the screen. Below that were a couple of download links for the game, Space Paws. I do like games that feature boobies in some way, so I figured what the hell.
You probably saw the word Patreon and immediately thought you had to fork over some dough. Well, kind of but not really. You can download Space Paws from the blog, but only Patrons get the very newest version of the game. As of this writing they've got over 2,000 patrons and are bringing in over $10,000 a month.
Look, it's like PBS but supporting the arts here means you get a dog face and a luxurious, velvety coat of fur attached to a beautiful woman's naked body. Taifun Riders have tiers starting at a buck a month, but you have to spend two for the early updates. On the other end of the spectrum, a cool $150 will let you request your own scene as long as it fits with the game.
Me? I'm a fucking cheapskate. I went to the blog and chose the EXE download. A few minutes and 233 megabytes later and I was ready to play. Any worry I had that this would be a softcore game for weak-ass bitches is gone as soon as I see the logo for Wet Pussy Games flash across the screen. It's some chick with big metal hair, giant exposed breasts, and animal ears.