Games Of Desire review
back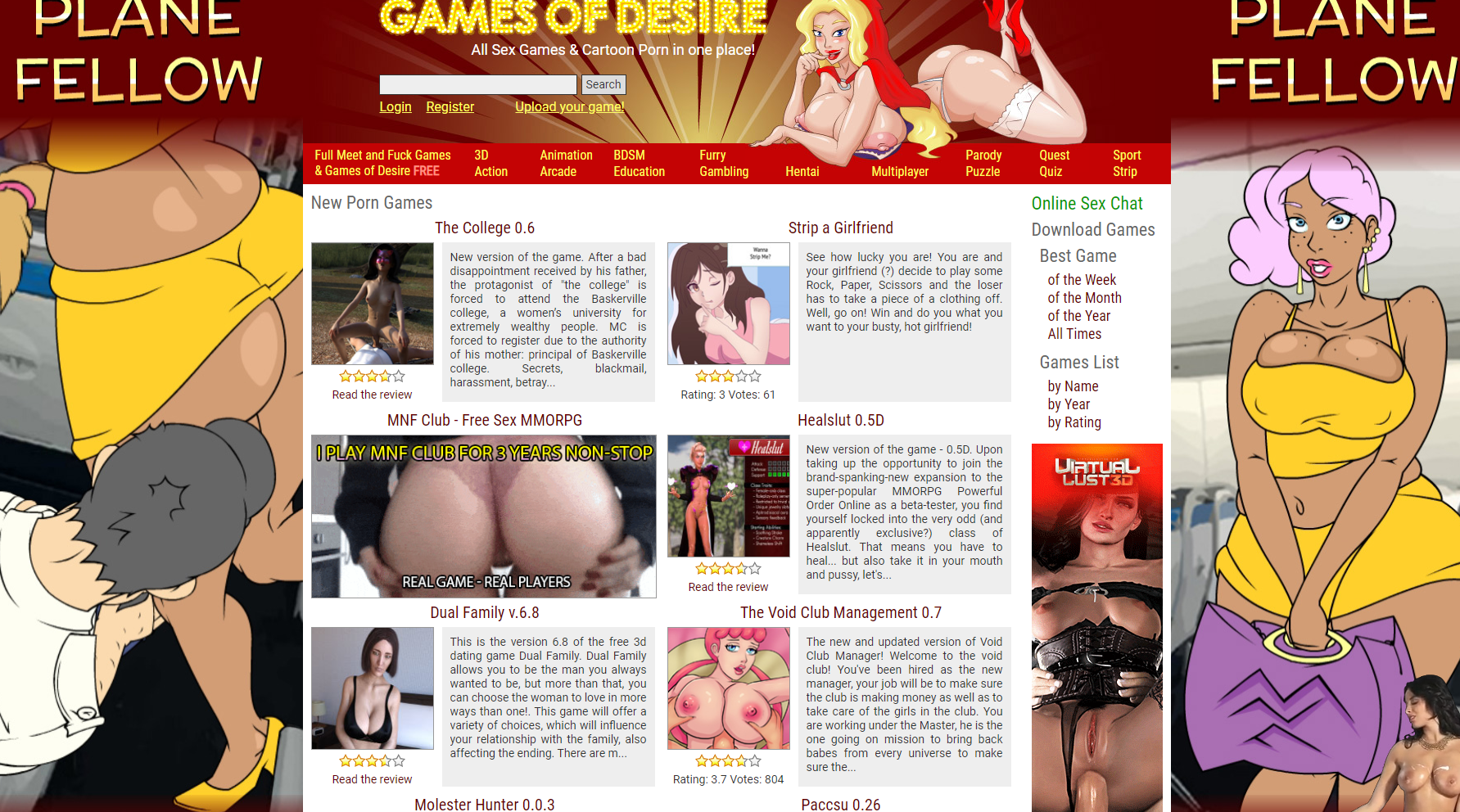 Games Of Desire
Games of Desire is a fine example of XXX content being crafted explicitly for people who prefer to get off on interactive porn-themed games as opposed to videos with real-life women on it. It has a large selection of browser-based flash games fit for casual players or hardcore pros who love nothing more than cumming to a playable interactive experience featuring hot drawn babes.
I know all too well that the one thing all gamers and porn-addicts love is an intimate, authentic connection. Now while they probably may not be able to get that in real life, they can get the next best thing with this site's 'Meet-n-Fuck' games. 'Meet-n-fuck' games are role-playing games where you play as a protagonist who can actually talk to women as opposed to the person controlling him – you go around and meet different babes, click through a few conversation options and before you know it you're fucking some random girl you just met in the ass.
These kinds of games are the bread and butter when it comes to interactive XXX games because they allow the person playing them to get emotionally invested into the girls they're trying to fuck by clicking their mouse a few times. If you're ever in need of a more intimate fapping experience and you're okay with jacking off to drawn sex, then this site has a whole treasure trove of precisely that kind of stuff waiting for you.