ComDotGame Adult review
back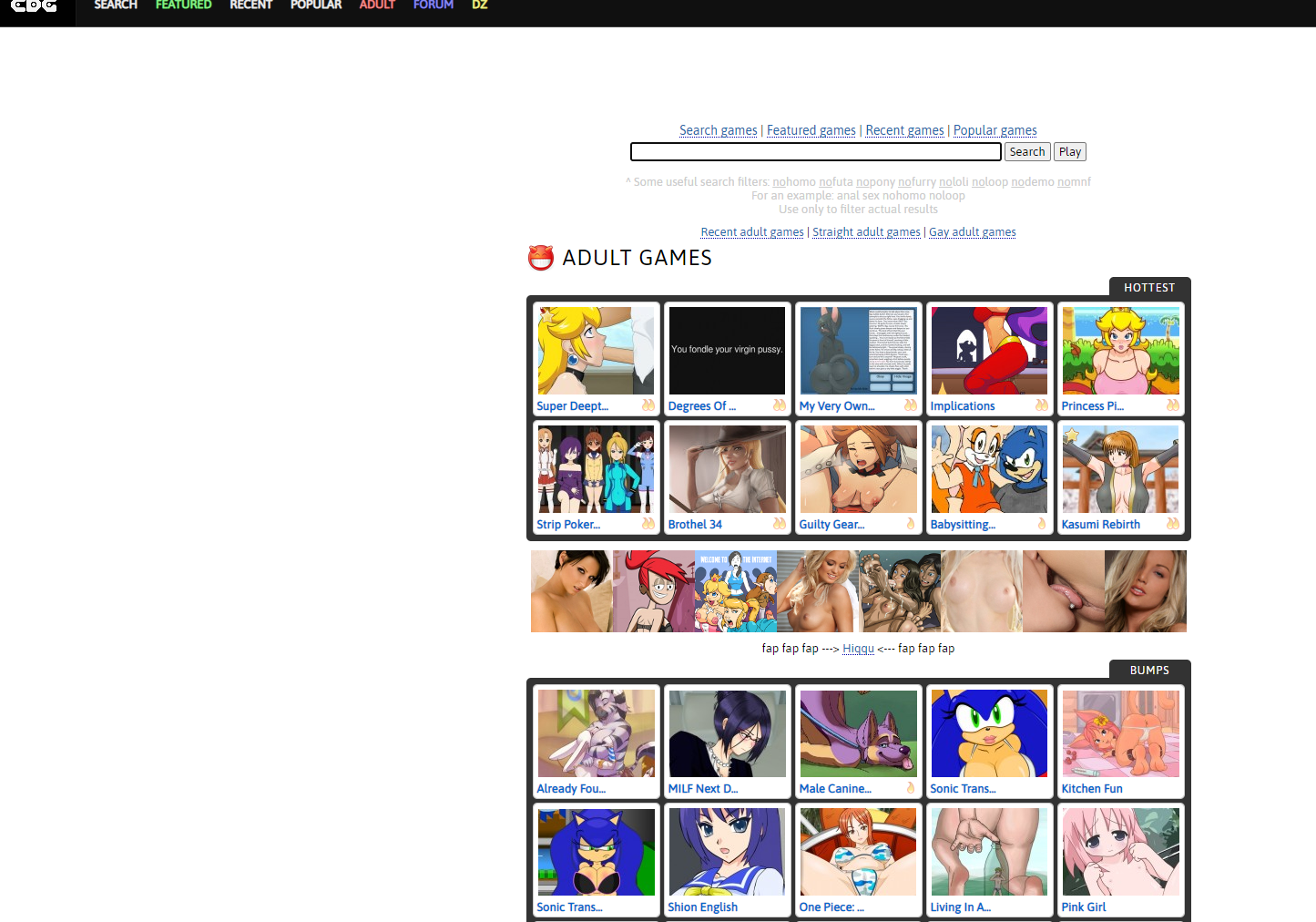 ComDotGame Adult
Comdotgame.com features thousands of random browser games that you can play through Flash. These games include blowjob and sex simulators, adventure games, and more. If you've tried browser adult games before, you'll know what to expect. There's also some degenerate shit like furry fucking.
If you want to see a crazy ass furry game, try Thirstchasm. This is a Zelda-like dungeon crawler where you need to fight through a bunch of enemies. If you fuck up and get hit, guess what, you'll get a hilarious video of your furry ass getting fucked by the monster. Top quality shit.
The games at Comdotgame include plenty of Rule 34 content. Princess Peach, Iron Giant (lol), Overwatch, and Naruto are some examples of popular series featured here. Of course, it's all about watching your favorite characters fucking and sucking like it's the end of the world. Even better if it's against their will.
In terms of art styles, you'll get lots of CDG hentai, CGI, and cartoon graphics. Check out Double Homework to see one of the best graphics that these porn games have to offer. We're talking high detail CGI pussies, with full-color atmosphere.
Adult games are separated into straight games and gay games. This is one of the rare times where "this game is gay" is taken literally. It's probably no coincidence that a lot of the homo games are mixed in with the furry shit, but hey, who am I to judge?