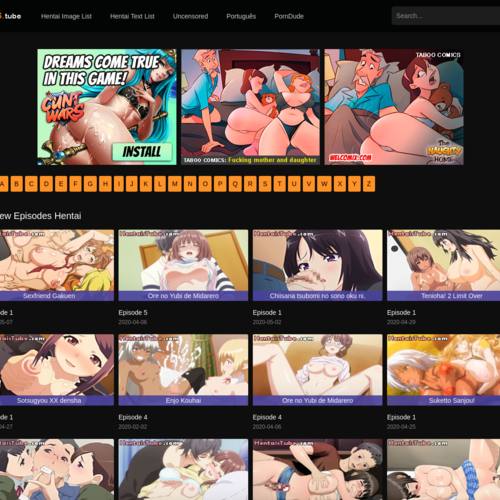 HentaisTube
Hentais.Tube is just another in a great line of excellent websites that lets you fap to hentai for free until your face is blue and your dick is sore. Personally, I encourage you to spend as much time as possible on this site, because you got nothing to lose. There's always going to be porn tubes on the other side of the smut sphere to pick you up when you get bored of drawn pussy. Until that day comes, jack away to this massive library of hentai smut.
Hentai tubes normally scrounge together as many short clips as they possibly can to bolster their numbers. They want to boast that they have the biggest selection of hentai, and to do that, they import their hentai very indiscriminately. Hentais.Tube is a little pickier than that, only bringing proper full productions.
You don't get short clips on this site, unless it's an episode that's part of a series. And, you always get the entire series. They don't bother to tease you into a subscription or some shit like that. You get the full experience on this site.
Most of the hentai on the site comes from expensive studios that know their stuff. From what I've seen so far, they seem to have the best hentai series from studios like Discovery and Digital Works. It's cool that they bothered to get tons of hentai from every studio they feature. These companies usually stay consistent in how they draw the pussies, animate the bodies, and voice the characters. So, if you find hentai you like, and you'd like to see more of the same, you can click the creator and get a list of all the hentai from that company. It's probably the best way to navigate the site.