HentaiHaven.red review
back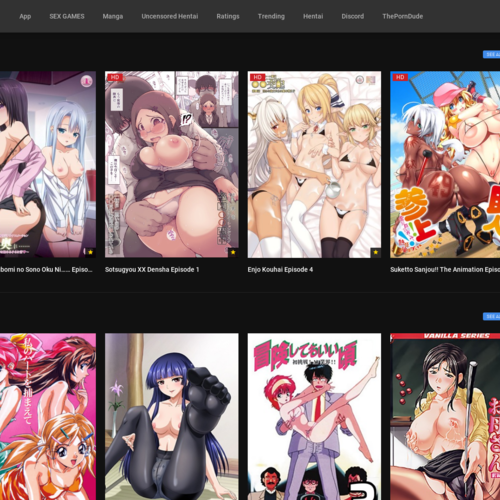 HentaiHaven.red
Hentai sites have a way of popping up on the web and gaining a shit-ton of momentum almost overnight. HentaiHaven fits the bill. They appeared midway through 2019, going from zero hits to thousands just like that. Collections of dirty anime don't get much press attention from CNN, NBC, or even outlets like Vice, but you neckbeards really talk amongst yourself. You're worse than a bunch of old ladies, but it works out to everyone's benefit sometimes.
Of course, the menu of twisted sex cartoons is a big part of the popularity here. It's not like they're giving out shitty doujinshi somebody drew in study hall, gender-swapping Goku into a lactating schoolgirl who pees on people with a power level over 9,000. This is legit hentai, animated by goddamn professionals.
Speaking of professionalism, HentaiHaven is one of the only hentai sites I know with its own app. Since the official app stores never allow the really fun adult stuff, you have to download the app from the website, fuck with your device's security settings, and install it yourself. Call me a cynic, but I won't install a porn site app unless that site's been around a lot longer than these guys have. It ain't worth the risk. Sorry.
A row of Newest Releases at the top shows schoolgirls flashing wet panties beneath their skirts and big-titted warrior bitches relaxing in overtly seductive poses, which implies they're between battles or maybe just weakening the enemy defenses. I see a thick-bootied demon bitch with bat wings and a tail, and juices flying everywhere.