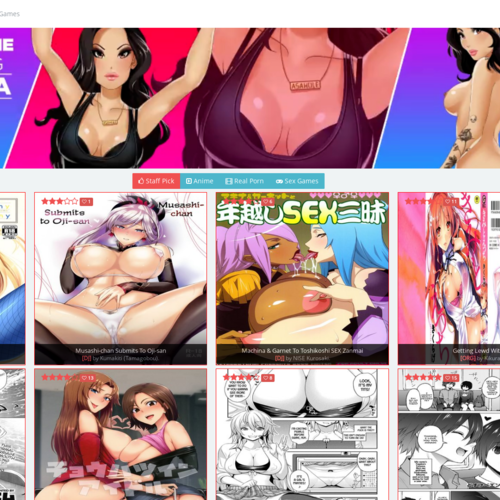 HentaiHere
The main reason why I love all things hentai is that everything is possible in a hentai world, and sometimes it is relaxing not to have any kind of limits, even the ones that are necessary. Well, since these are all animations and in this case, they are drawings, there are no limits as to what these hot girls can do. Believe me, there is nothing more beautiful than that.
Obviously, I spent my sweet time browsing what this place has to offer, and I am satisfied with their naughty selection of manga. At the front page, you will be introduced to plenty of random manga that you can browse all you want since the site is actually free… For me it was actually weird to see a free site that offers such great shit, one could say that we are all blessed.
Anyway, in the beginning, you will be able to choose to list the manga that was picked by the staff, anime, real porn and sex games, but all those are just links that will lead you to other sites, while the 'Staff pick' is the only content from this place. When you open a manga, you can see some of the details on the side, like the name, rank, status, ratings, categories, and so on.
Some of my favorite manga included a beautiful blonde maid who was more than happy to please her master, together with a petite babe with gigantic tits who knew exactly what her man needed. The types of women you can see here will vary quite a lot, from busty to flat, from blondes to green-haired chicks, or even supernatural beauties. As I said, this all depends on the manga since everything is possible in the anime world.