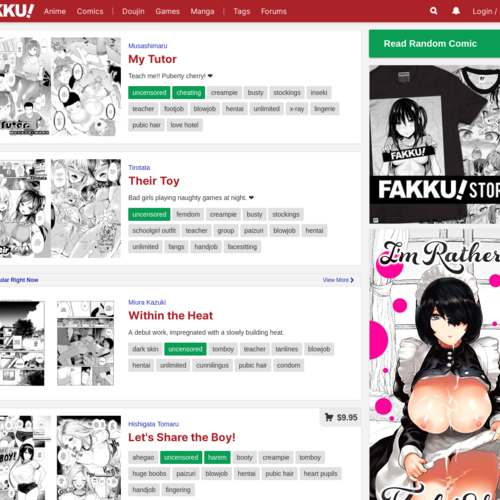 Fakku
Fakku was founded by a computer science major, Jacob Grady, in 2006. At first, the project was called All About Hentai and, after being shut down for a bit, was revived by fan funds and relaunched as Fakku.
Over the years, Fakku scored a streaming license, published remastered versions of classic hentai, and uploaded entire magazines of English-translated hentai. With all of this content and growth, Fakku has become the leader in providing hentai all over the world outside of Japan.
Don't believe me – then check out their homepage. Even without an account, you can browse through pages without worrying about being distracted by popups or catching some malware. Just to be sure, I checked SafeWeb, and it looks like Fakku is a safe and secure website which isn't crawling with on- or offsite malware.