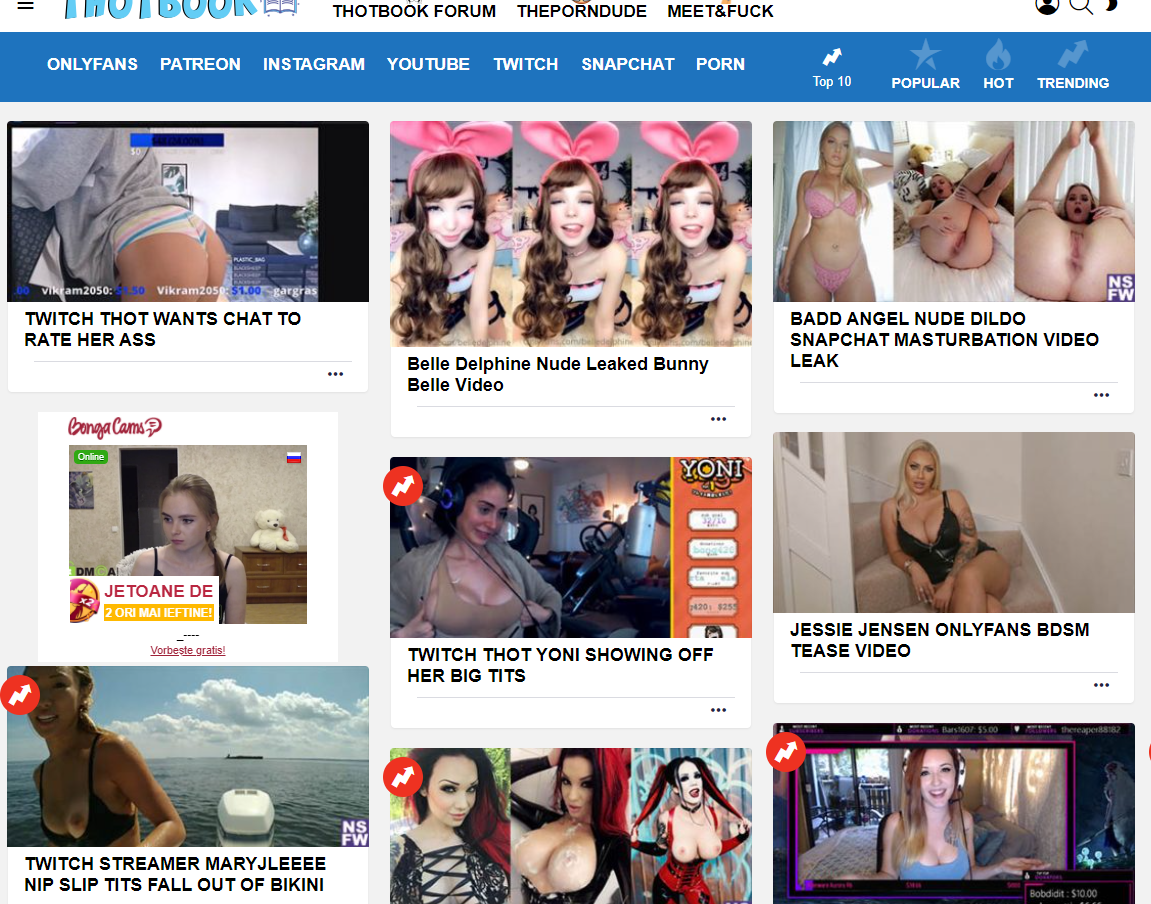 ThotBook
That's exactly what you'll find at Thotbook.tv, a free tube full of leaks, nip slips, masturbation vids and straight-up pornos from your favorite Internet celebrities. I've been an advocate of staying at home and playing with yourself for years, but in these weird times, people are finally starting to listen. This burgeoning form of DIY porn is just more evidence of that, and the shit is getting more popular by the day. Thotbook popped up in May 2020, and they've been steadily gaining traffic as the pandemic drags on. More than 4,000 visitors are beating off to the site every day, and today, I'm one of them!
One of the trends I've noticed on free porn sites lately is asymmetrical, vertical columns of X-rated thumbnails. Social-sharing sites have been using the format for years, but sex tubes have largely stuck to that same wall-of-thumbnails showcase you've seen a million times. Thotbook.tv doesn't have the flashiest layout I've ever seen, but those vertical columns immediately mark it as a next-gen offering of smut. This isn't your granny's cosplay tube.
Of course, even if they had opted for that time-tested grid of perversion, you'd know right away this ain't your typical Pornhub ripoff. Why? It's all in those thumbs, my freak friends. Instead of pornstars getting filled in a wide variety of cherry-poppings, threesomes and anal fisting scenarios, we're presented with a smorgasbord of gorgeous social media models doing their thing. I'm talking about the beauties of OnlyFans, Patreon, Instagram, YouTube, Twitch and Snapchat, each social site listed in Thotbook's header for quick access to your favorites.