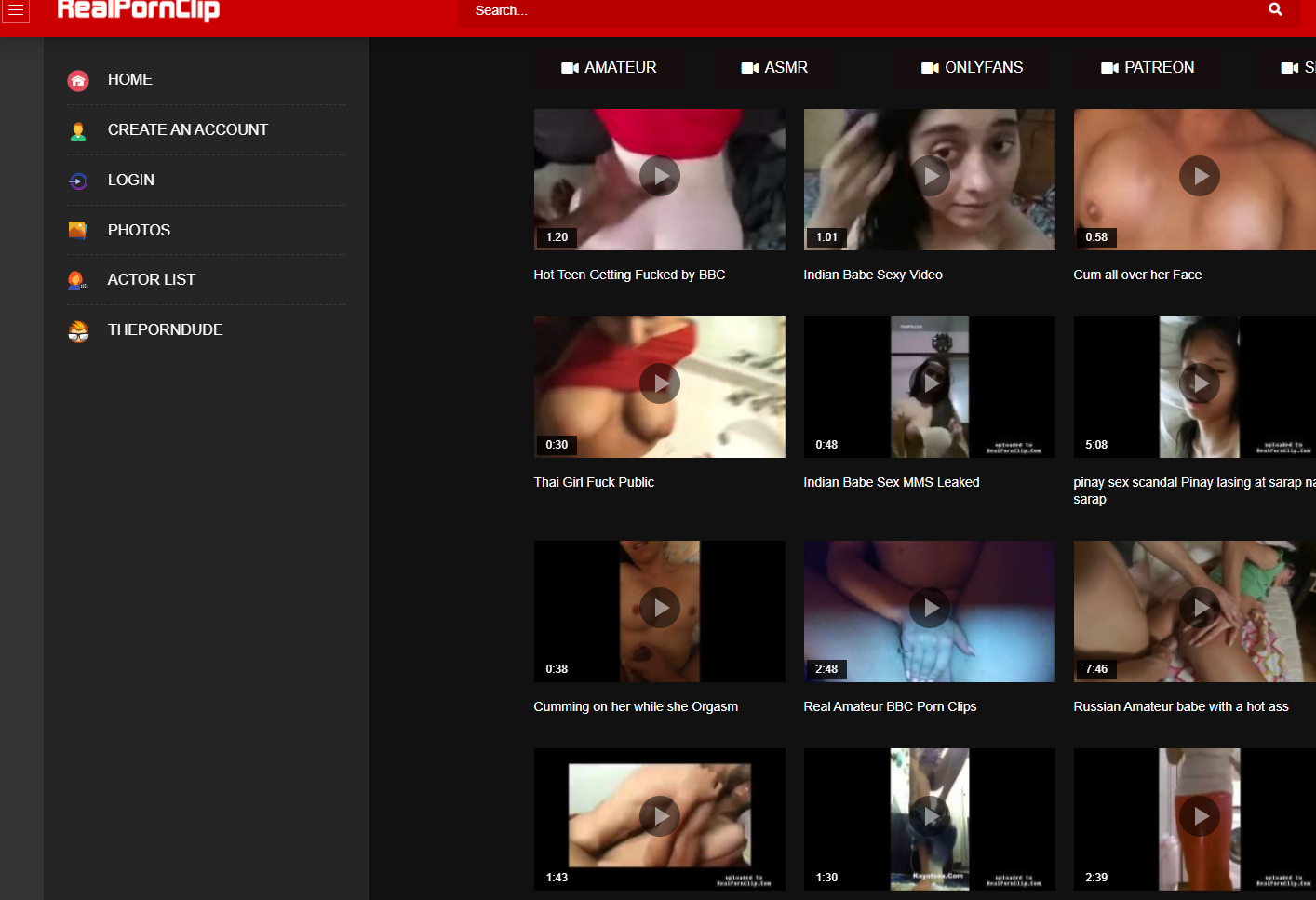 RealPornClip
RealPornClip.com has a particular vision of Real Porn, and a growing number of masturbators around the world agree. This free video tube, which sprang up toward the end of 2019, traffics in social media sluts from sites like OnlyFans, Snapchat, and Patreon. If you love watching beautiful women shoot dirty videos in their own bedrooms, living rooms and back yards, you've come to the right place.
Back to the question of what makes a real porn clip. The porn scene is a constantly changing thing. The rise of reality porn made shaky handheld cameras and spontaneous hookup scenarios the default porn mode, dispensing with the fancy lighting and Barbie Doll bodies of the old days. Even in a high-end, high-budget porno with famous pornstars, they do a lot to make it seem like a DIY flick.
At the same time, cam whoring on sites like Chaturbate and LiveJasmin has helped make a whole generation of attention whores into live chat video whores. The one-on-one interactions have been great for performers and masturbators alike. Fans feel more intimately involved with their favorite starlets, while said starlets are happy to earn more direct and bigger profits than the traditional one-time shoot payments professional porno has long favored.
It shouldn't seem like any big surprise that sites like OnlyFans and Patreon are blowing up right now, as are leak depositories like RealPornClip. The pre-recorded video model gives models more flexibility than the live webcam stuff, with the same massive potential for profits. They can also trade-off of their SFW popularity on cleaner sites like Instagram, leading their true fans back to the joint for some premium content.
Oh, and let's not discount the effect of this fucking pandemic on the social media porn market. Chicks can flash their titties and show their feet for a few bucks a pop without leaving their apartment and the potential of drowning on their own lungs. Even big-name, established pornstars are getting into the game to supplement their COVID-withered income. Fans, also stuck at home where they don't even have to put on pants or wash the lube off afterwards, are more than eager to enjoy the action.
The naked, masturbating cosplay chicks and ASMR cuties you'll find at RealPornClips.com are arguably today's newest generation of pornstars. They didn't fuck their way to the top like the Abella Dangers and Mia Khalifas of the world, but followed a new path to adult entertainment stardom. What's a real porn clip? A clip with a real porn star!