InfluencersGoneWild review
back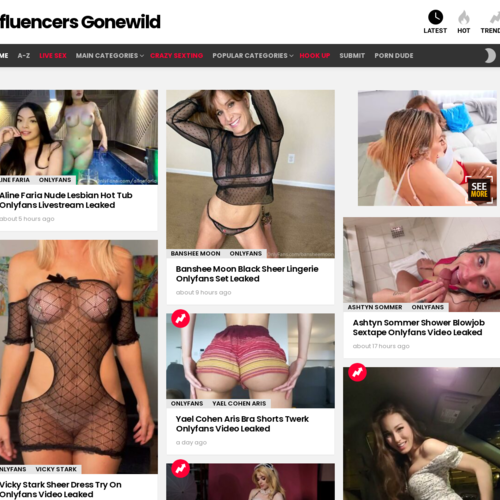 InfluencersGoneWild
InfluencersGoneWild.com scored a good name and a killer domain, if you want my professional pornographic opinion. The social media porn format was blowing up even before the pandemic hit, and social distancing has only supercharged this new wave of DIY smut. These clever fuckers have gotten in on the ground floor, branding themselves with famous words forever associated with feral animal attacks and amateur babes flashing their titties. Their traffic has been skyrocketing over the last couple of months, and I'm sure that catchy title helps. Then again, all that premium smut they're just giving away sure adds to the appeal.
The layout at InfluencersGoneWild ain't all that flashy, just a simple WordPress blog with the name at the top and a header with quick links to their most popular areas. The simple setup lets the content speak for itself, and man, does it speak! I felt my dick getting stiff as soon as I hit the front page, where I was treated to a picture menu of the most recent additions to the site.
Even though the design is pure simplicity, the asymmetrical thumbnails of topless Twitch girls and naked Patreon sluts gives the site a modern appearance. I wonder how long before the video tubes catch on and start staggering their screencaps in vertical rows instead of the traditional wall of porn format. It ain't necessarily the presentation that has me so excited, though, but the content itself.