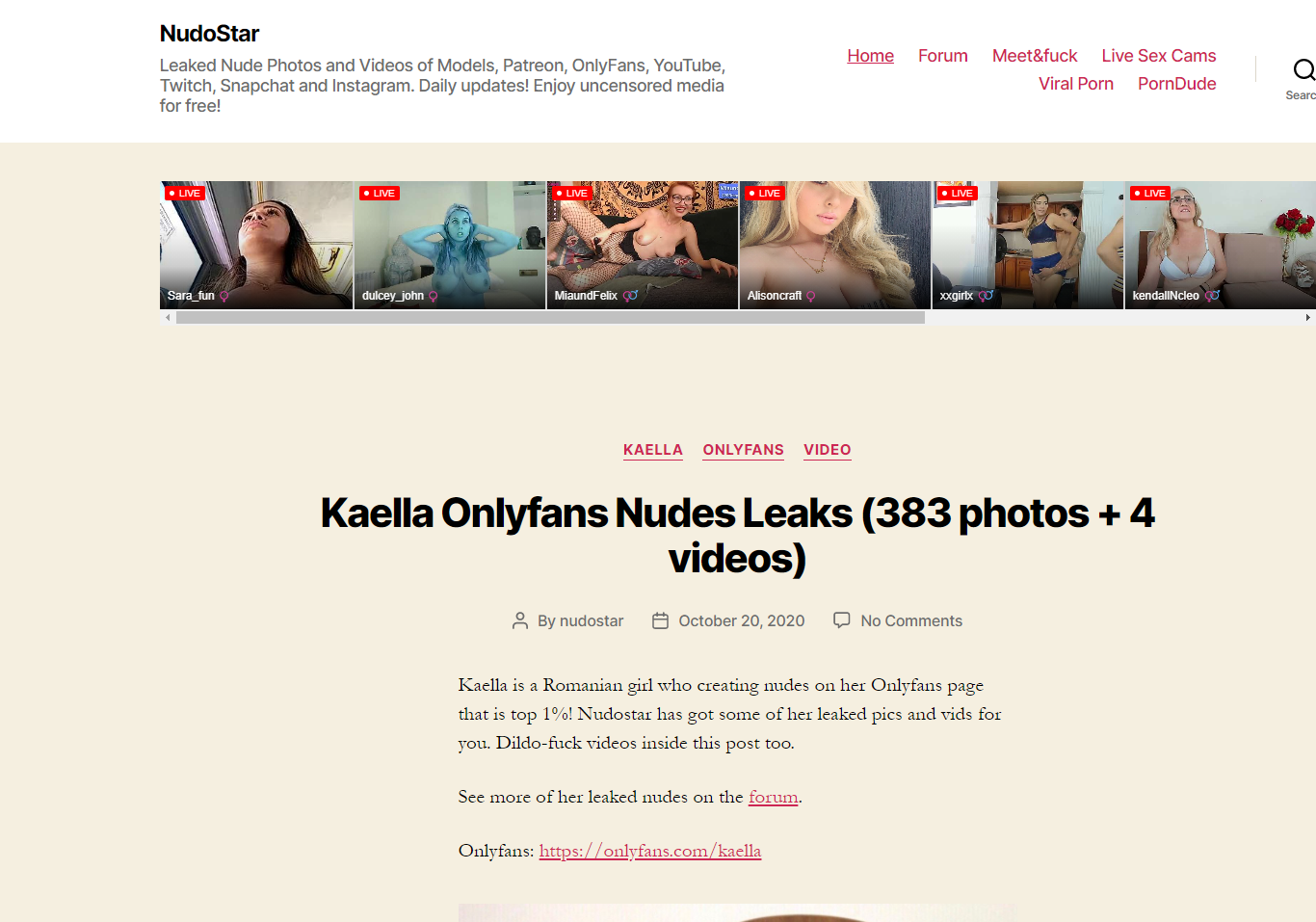 NudoStar
NudoStar.com wasn't even a thing until the very, very end of 2019, but they've managed to build up some serious traffic over the last few months. I guess that's what happens when you're just giving pics and vids of the hottest Internet-famous girls out there. They're already getting over 21,600 visitors a day, which is not only a faster growth rate than the coronavirus, but it's way easier to masturbate to.
The first thing you'll notice about NudoStar is that it doesn't share the typical tube-style layout of your average free porn site. The fresh content here is delivered blog-style, with multiple posts per day of naked girls from around the web. On the front page alone, I see OnlyFans nude leaks, AdmireME nude leaks, Instagram star nude leaks, and Patreon nude links. Sensing a theme here?
It ain't flashy, but free porn blogs don't demand the same number of neon lights and flashing marquees as the big, premium sites. They don't even have a logo here, just a site name in plain text. I do like the sound of the subheader, though: Leaked Nude Photos of Models, Patreon, OnlyFans, YouTube, Twitch, Snapchat, Instagram.
Today, they've added content from three truly stunning women. One of them is Victoria Matosa, a Brazilian chick with a few million Instagram followers and the exact kind of booty you expect on girls from Ipanema. She's also got a popular OnlyFans account, because the 'gram can be a bunch of fascists when it comes to posting titty shots and masturbation videos.
There's not a ton of info in the blog posts, but you do get a little more than you see on some celebrity leak sites where they don't provide any context. Here, you'll get a line or two of basic bio info like age, ethnicity, and how she got famous. You'll also find links to any relevant and official social media accounts. Go visit a girl's public Snapchat, Instagram, or Patreon page, and then come back for the good stuff!