NSFW Snapchat review
back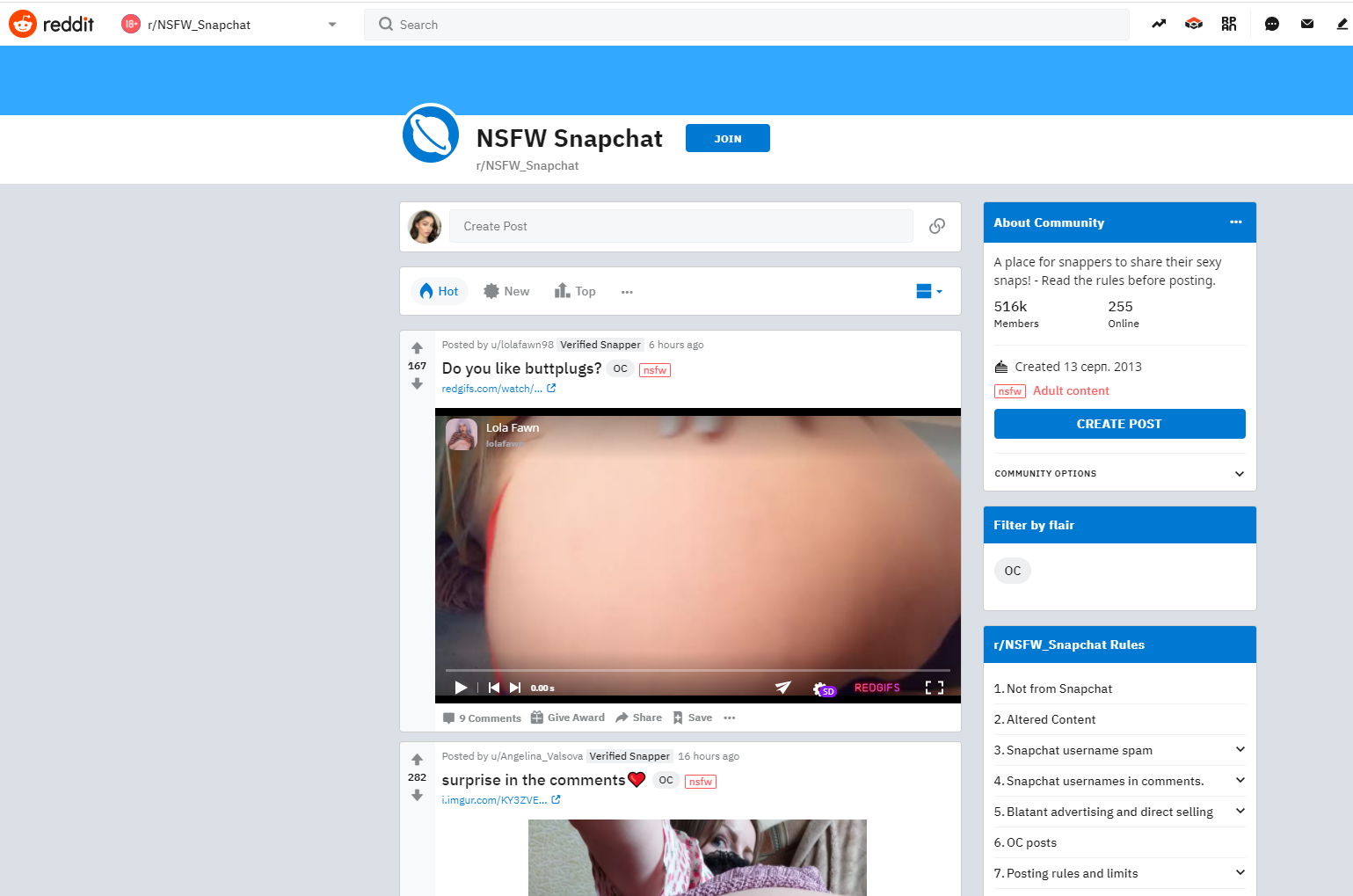 NSFW Snapchat
Now, don't be alarmed, guys. Just because a few chicks will read this and stop sending nudes won't pull away from the fact that already so many of them are just dishing these bad boys out like it's candy. You can find so many chicks who are more than happy to send you nudes, and they will never even think about going to my website, so I think you're all good there. But, once you have finally gotten bored of all your female friends, then perhaps it's time for you to start thinking about places like r/NSFW_Snapchat. This is just like getting an infinite number of nude snaps at the same time. No more begging, no more manipulating chicks into sending you some. Here, you get around all that and get straight to the pics.
When you get to the subreddit, you'll immediately be greeted by some of the best snaps in the world. Forget about Snapchat for personal use, just go to r/NSFW_Snapchat whenever you're feeling like watching some nudes from that platform. Trust me; these are a lot better than the nip slips your friends give you from time to time. Of course, there's a caveat to using rNSFW_Snapchat if you're really into fantasizing about your friends. Here, you probably won't get to see them. That is, of course, unless you want to be one of the contributors to this community, in which case people here will welcome you with open arms, no doubt about it.
There are so many peeps on here who would do anything to see even more hot and sexy content. If you want to increase the already limitless pool with content that you think is worthy, then it's pretty simple to upload them to this subreddit. And don't be afraid of other people taking this as an excuse to upload garbage here. The junk gets filtered out by the brave warriors who dare tread the waters of the 'New' section of this subreddit. I mean, listen, if you really want an unlimited number of posts with dirty Snapchat pictures, then eventually you're going to have to go to the New section yourself in search of those. You won't have your handheld by rNSFW_Snapchat in any step of the process.