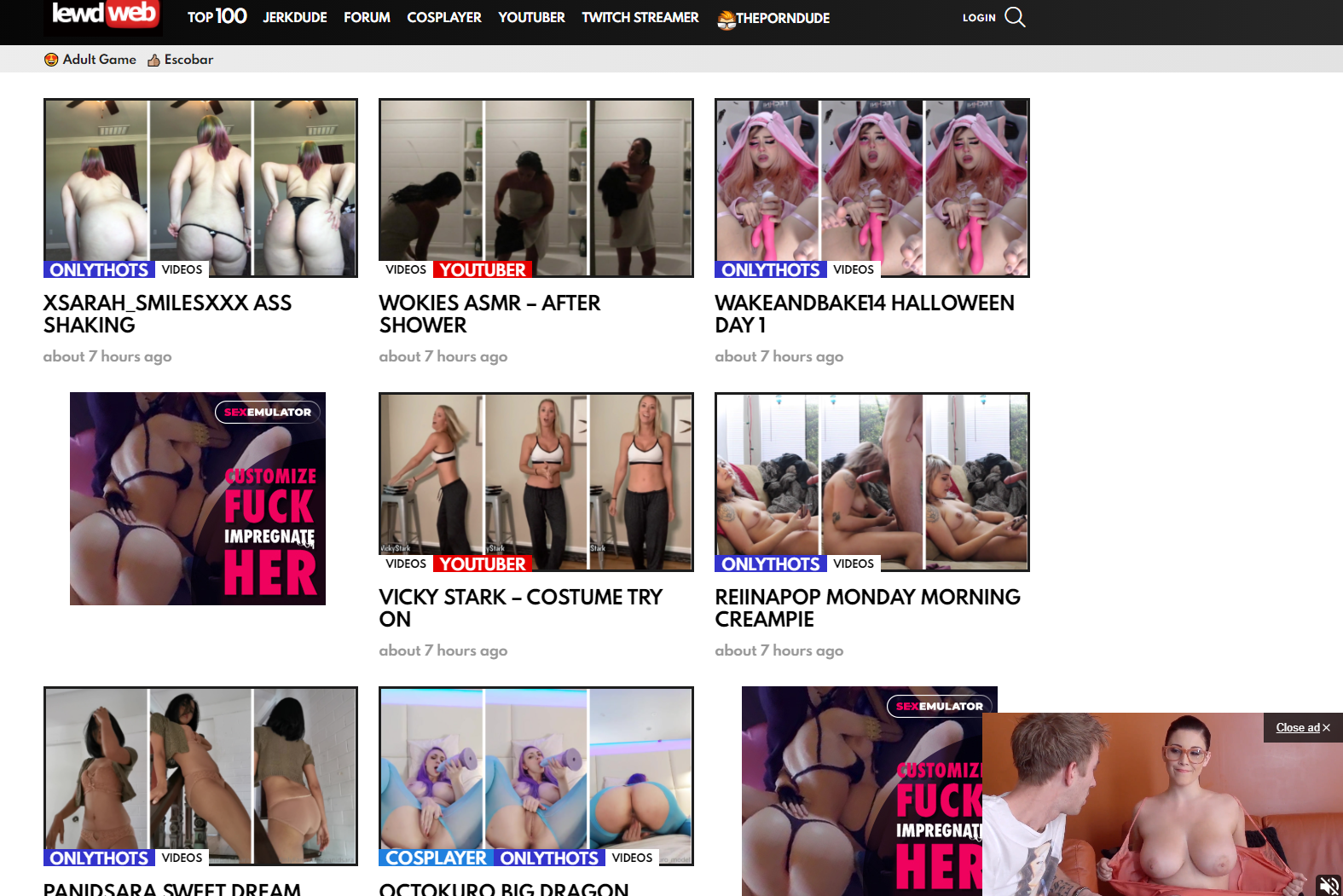 LewdWeb
LewdWeb.net is a free sex site with a focus on Internet attention whores: YouTube babes, Twitch whores, and the beautiful women of OnlyFans. These broads are the newest generation of DIY pornstar, and their impact on online smut is only getting bigger as everyone hides from the coronavirus by staying at home. Over 20,000 visitors a day are fapping to this repository of leaked of leaked nudes, amateur stripteases and homemade blowjobs, with a trajectory going straight up. I told you it was a killer gimmick.
I've got to give them props for coming up with a clever porn site name that hasn't already been taken. LewdWeb.net wasn't even registered and launched until May 2020. That freshness makes those traffic numbers even more impressive. Most porn tubes languish in obscurity for years before dying a quiet death, but these guys came out strong as hell right from jump.
Then again, these sites can be a little bit mysterious in their origins. The domain was registered in 2020, but their archive stretches back 4 years and over 1,000 pages. If I'm doing my math right, they've got over 14,000 free movies and galleries in their collection right now.