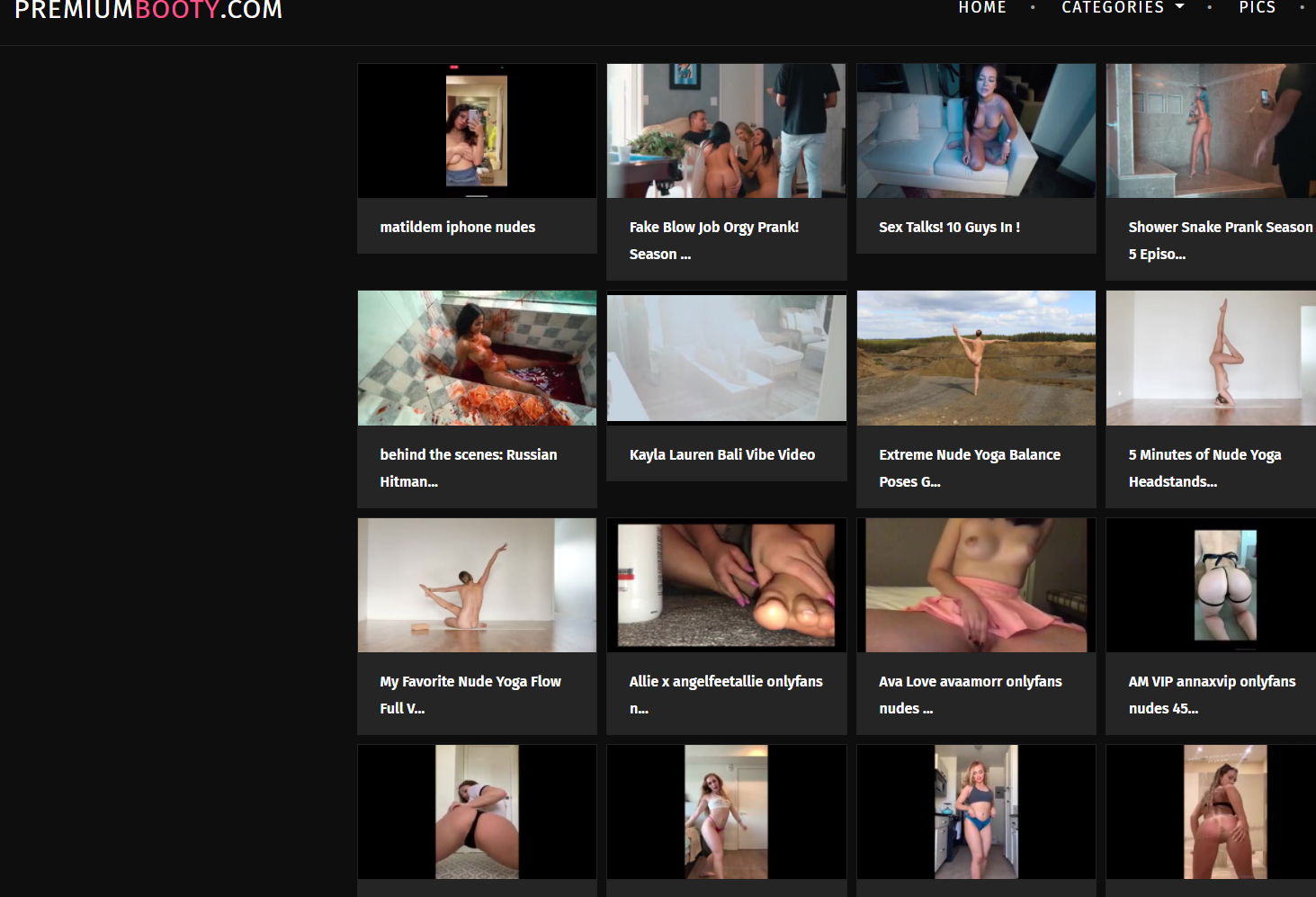 PremiumBooty
PremiumBooty.com is a new-ass tube, not even registered until April 2020. They're still feeling out the scene and finding their audience, but their rising traffic numbers tell me there's something worth shaking my dick at in there. With a million free tubes popping up every month, it often takes a really good gimmick to get the fans coming in. Here, they're offering up premium XXX content from sites like OnlyFans and Patreon for free.
Premium Booty has the same basic porn tube layout you've gotten to know and love during your morning spank rituals, lunch break fap sessions and nightcap lizard-pettings. It barely needs to be described again, but here it goes: beneath a very basic header, the front page is covered in obscene thumbnails from a variety of adult videos.
With my spam blocker running, the page does look cleaner and less cluttered than other free tubes. I don't see any ads, sidebar or otherwise, and the thumbnails are presented with only a title beneath. There's limited space for each title, so every single one of them is chopped off after a few words.
Not that you really need all those words. A picture is worth a thousand words, and a nude is worth at least a couple of strokes before clicking through to the full version where you just may achieve full release. A set of OnlyFans videos from a young, big-titted attention whore has been posted most recently. She's posing in lingerie in some, others, we're getting topless action with SnapChat filters, putting puppy ears on an already adorable babe.