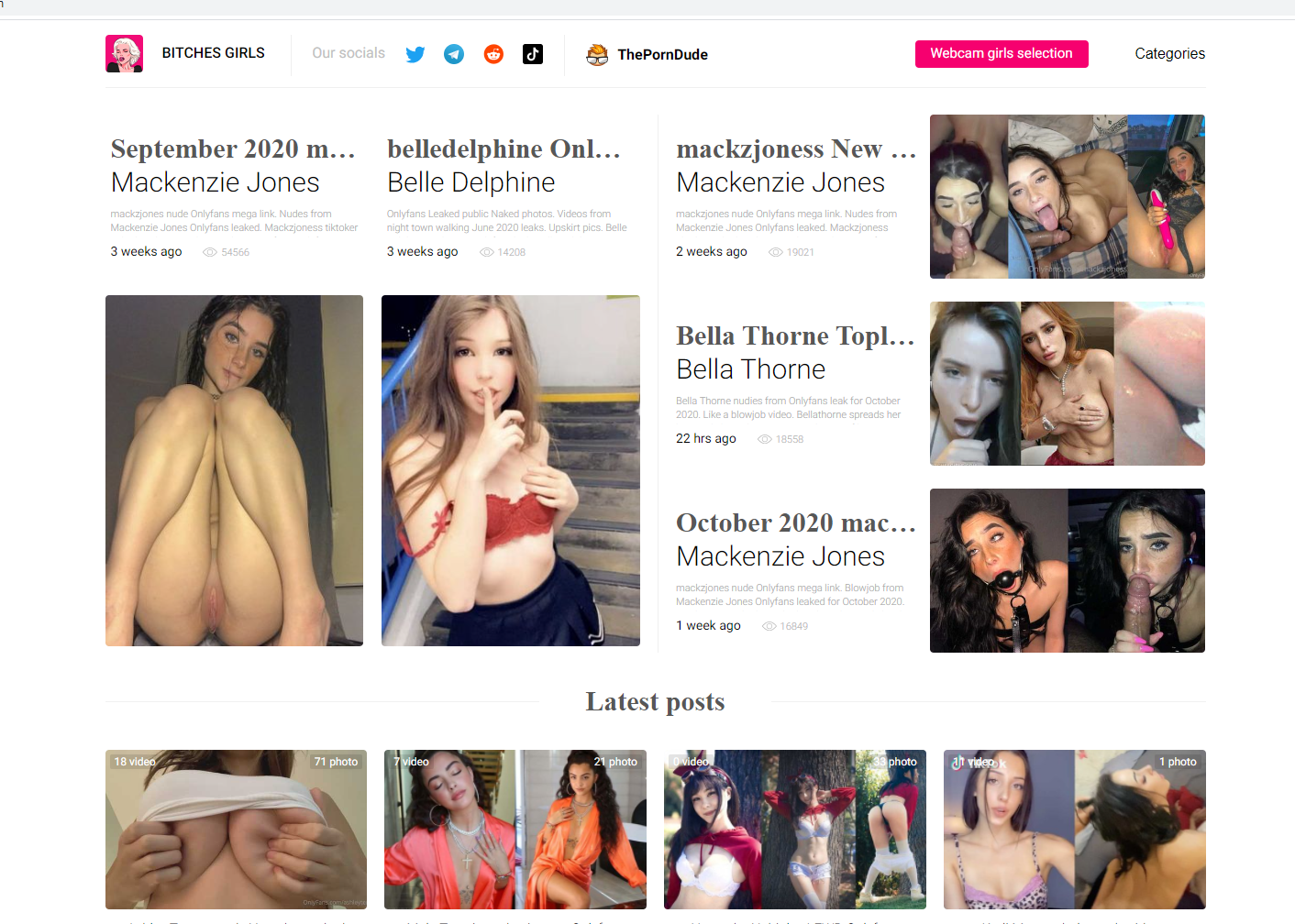 BitchesGirls
BitchesGirls.com shines a spotlight on the hottest of this new wave of DIY pornstars. They showcase leaks, hacks, nip-slips and sex tapes of your favorite Internet celebrities. The social media savvy masturbators out there probably have their own personal favorites, regular characters in their fap fantasies and wet dreams. Some of the grandpas in the audience may be just now tuning in and don't yet recognize any of these big-titted YouTube bimbos or cocksucking emo whores. In that case, get ready to meet some of your new favorite pornstars.
It's impossible to talk about a site like BitchesGirls without talking about the recent explosion of social media porn. The 21st century has been the era of social media, as everyone and their grandma has made it online with their own web profiles and stockpiles of homemade content. Kim Kardashian's sex tape came out in 2007, giving wannabe models something to aspire to. Is it a coincidence that live sex webcam sites like Chaturbate blew up at the very same time?
Flash forward to 2020. The slow but steady growth of web-celeb culture has made genuine stars out of gamer girls on Twitch, Instagram influencers and Snapchat exhibitionists. Sites like OnlyFans and Patreon have made it easy as hell for them to trade a little of that fame and a little flash of flesh for some legit money. When the pandemic hit at the beginning of the year, forcing models and masturbators alike into the seclusion of social distancing, it only supercharged the genre.