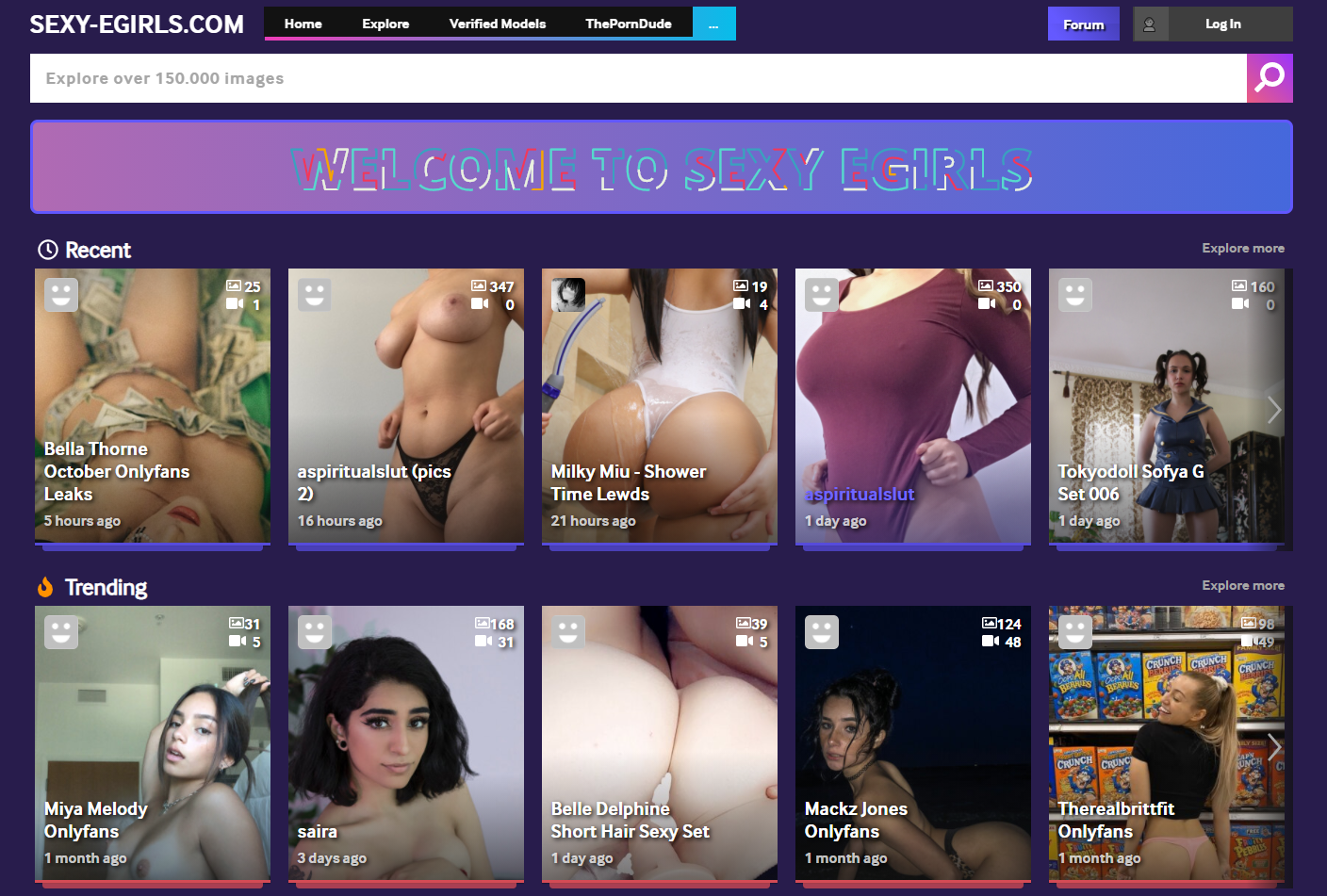 Sexy EGirls
Sexy-Egirls.com sprung up in April 2020, quickly earning a spot in the hearts, minds, and masturbatory fantasies of perverts around the Internet. In no time at all, these fuckers were pulling thousands upon thousands of visitors a day. How, you ask? It's a pretty straightforward and tempting offer: they're posting tons of leaked nudes and premium videos from some of the hottest sluts of social media.
From time to time, I hear these old motherfuckers complaining about how the younger generations are obsessed with the Internet and the 15-minutes of available fame to anyone with a nice rack and a willingness to flash it. Are you fucking kidding me? Only a fucking idiot would complain about this new crop of sexy attention whores who often happen to be real whores. If gorgeous young broads want to show off the goods, I'm just doing my part to give them the attention they're looking for.
This new crop of self-made porn sluts has been kicking into overdrive thanks to this goddamn pandemic forcing everyone to stay home. We're stuck in our porn lairs, fapping away and just burning through Fleshlight after Fleshlight after Fleshlight. Meanwhile, they're stuck in their bedrooms, kitchens, studio apartments, mansions and pools, shaking their tits at the screen, twerking their booties for the camera, and sometimes fooling around with whole fruit in their various tight, moist orifices.
Sexy-Egirls.com focuses on exactly those sexy egirls. These are the beauties of OnlyFans, the sluts of Patreon, the babes of Instagram, the cosplay whores of Twitch and the chatty exhibitionists of YouTube. The site collects albums, galleries and videos from the web's most sought-after fantasies, serving them in a big free care package of homemade smut.
These chicks are social-media savvy and know how to work their cameras to maximum effect. I tell you, Instagram and Snapchat are often mocked as vapid shitholes where rich people show off their possessions, but the format has really taught young Sexy-Egirls a masterclass in how to pose and shoot nudes and dirty movies. This ain't the grainy, sloppy amateur porn your parents used to shoot. This is modern DIY smut, made by talented, beautiful women raised on social media, webcams, and a Kim-Kardashian Fuck-Me-On-Camera mentality.