FamousInternetGirlsGalleries review
back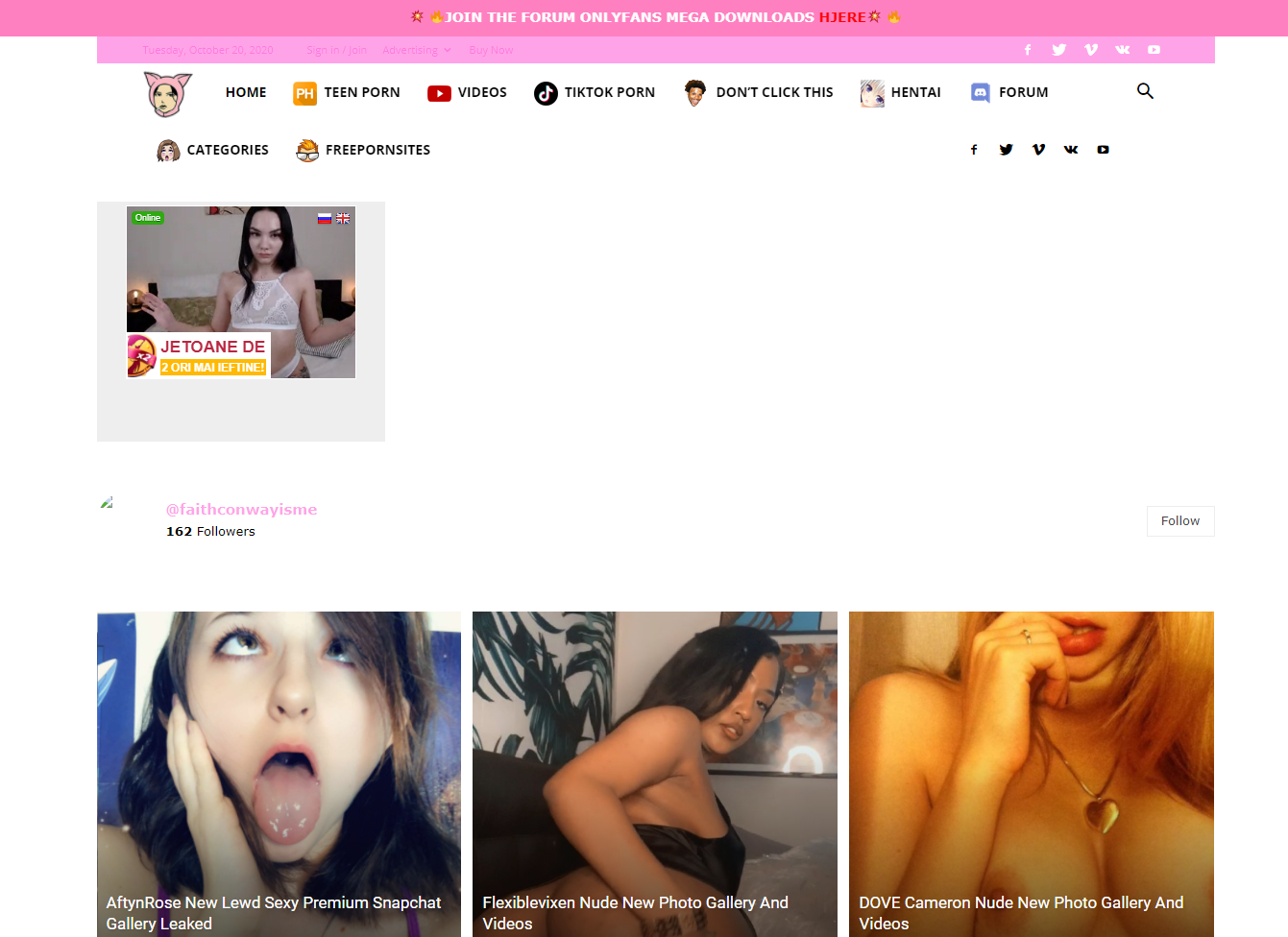 FamousInternetGirlsGalleries
This site is all about bringing together the hottest nude chicks from all over the web to one place so that you don't have to have 20 different tabs open to get your fill of the best asses and pussies in the world. It's a simple concept, but it works so fucking well.
You've seen sites like this before, I'm sure of it. FamousInternetGirlsGalleries reminds me of many celebrity nude leak sites I've seen before. A few admins usually moderate them behind the curtain and they have some sort of sorting with links sprinkled throughout. Well, that's what you get here, but with more than just celebrities. The site's actual name is a bit misleading, but in a good way. This isn't a site for internet celebrities. It's a site for women who both have public nudes and are famous for those nudes. So in other words, all the chicks here are famous because they're naked, not naked, because they're famous. This means that there's a lot more nudity than if this were a celeb-oriented site. The site is fucking crammed full of nudes.
If this site was made a few years ago, it would look very different. We've undergone some sort of smut renaissance in recent years. I'm talking, of course, about OnlyFans. I have no idea how this shit got started. I think Instagram stalking and fapping was a huge inspiration. Chicks realized that if dudes were going to fap to their Instagram pics, they might as well charge for the hotter stuff instead of posting it for free. And thus, OnlyFans was born. Instagram wouldn't let you charge for nudes, obviously, so that's what this site's for.