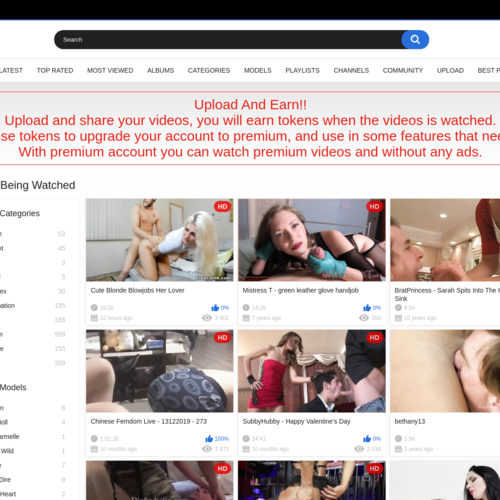 PornFD
All in all, the possibilities are quite endless, and there's always a new kind of filth to acquire a taste for. While there technically aren't that many categories on this page, the ones that already exist are going to be more than enough for folks who enjoy hardcore pornography. Now, you might wonder why this is the case...and I come at you with a swift response: It's because there just aren't that many sub-genres in hardcore porn. Obviously, you could come up with a few new ways to categorize the movies so that you could come to PornFd.com and be super-specific. For example, you pick "maledom" in the first category choice, and the second category choice would help you filter out things such as "anal" or "oral" sex in the tags. While this kind of system is supposedly easily implemented, we find that there is nothing of the sort to be seen on PornFd.com, so I hope that they do come up with something in the near future!
Let's starts things off with a rather simple description of the page and all the things that I like and dislike about it aesthetically. First things first, we discover that there are tons and tons of header tabs on the page, which is pretty great. Above all these tabs, you will find a search bar which allows you to look up all sorts of movies. Without a doubt, this tool will be pretty useful to you. I mean, you can always head out to the categories tab and scroll through the page, but this is not the most effective thing to do most of the time.
However, if you do not know just what you are looking for, then you might as well do that...but if you have something on your mind, then the search bar will help you reach your goal in the fastest way possible, which is pretty nice. Now, you also get to see the most popular categories on the website in the left corner of the page. I mean, you can live without this option right here, but it's nice to see what people are jacking off to at the moment. I mean, if Lezdom is what's up at the moment, then you could try and check that stuff out.