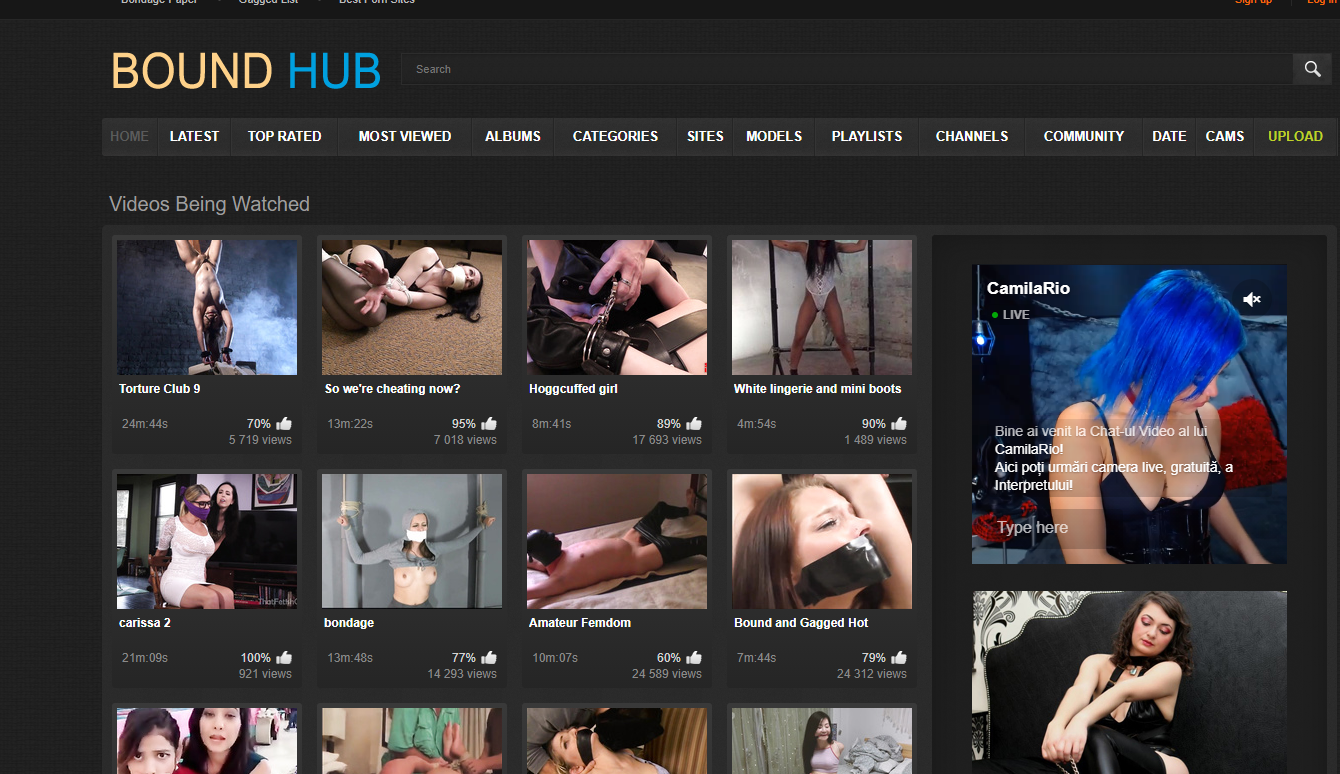 BoundHub
That is one thing that the BDSM community seems to excel at that I haven't seen any other kink group accomplish to the same degree – an extremely high level of community, support, and literacy. Almost every BDSM site on the web comes with a section dedicated to community, resources, or BDSM workshops for you to attend. This is probably because much of what goes on in the BDSM community can potentially be quite dangerous – which is partially what makes it so exciting – and members of it want to ensure that nobody gets hurt and, therefore, gives the community a bad name. Lovers of BDSM are done being seen as harmful freaks, and they have done a great job of allowing people to feel welcome and safe in their practices.
Cut to a woman tied up to wooden posts in a basement while a man in a leather mask whips her and teases her clitoris with some high-power sex drill that looks like it could have been manufactured by Black and Decker. She screams in terror and pleasure simultaneously, but she hasn't belted her safe word, so it's all fair game. Now can you see why they would need to go out of their way to make sure people know what they're doing and what they're getting into before they get into it themselves? I don't get it personally, but, hey, that's sex – people are into what they're into. We can't judge, we can only support.
With the relatively recent explosion of BDSM literacy and social media sites, there have also been plenty of free BDSM porn sites as well. Just like vanilla porn enthusiasts, BDSM lovers have all sorts of porn sites out there too: free porn tubes, kinky aggregator sites, fetish friendly (and encouraged) cam sites. Much like the rule of porn in general, if you can think it, it probably exists.
One of those free BDSM sites out there is a free porn tube that has gone to great lengths, it seems, to prop themselves up as the Porn Hub of the bondage world. What do they call themselves? Bound Hub. This tongue in cheek play on the most popular porn tube site out there isn't quite enough to make you chuckle, but, then again, laughing is seldom the goal in BDSM (unless, I suppose, you're talking about tickle torture … but that's more like turning laughter into screaming if anything).