Motherless Fetish review
back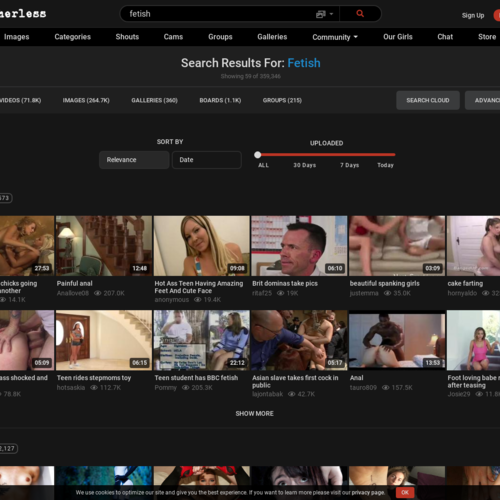 Motherless Fetish
The great thing about this site is that while you will find a few of the fetish videos from the big name porn sites that deal in bondage and domination, it is not just a Kink fan site that pretty much only has those style of videos. No, here you will find the types of movies that are relevant to just about anyone and everyone, not just people who like rough sex with their bondage. There are femdom flicks, foot fetish movies and even a movie about a girl who is coughing as sexual play.
These are a lot of amateur fetish movies that are constructed and planned by the true freaks of the world. Of course, I mean freaks in a good way. These are the people who have always dreamed of becoming naughty in this way and now that they have discovered it, their freak flag is flying sky high.
The rest of Motherless is worth a glance too. It's all free and many of the scenes are more than the skimpy trailers that some tubes seem to gather. No, there are many full-length sessions and there are also images, forum boards and other community aspects to keep all the freaks of the world together and loving it.