PornComixOnline review
back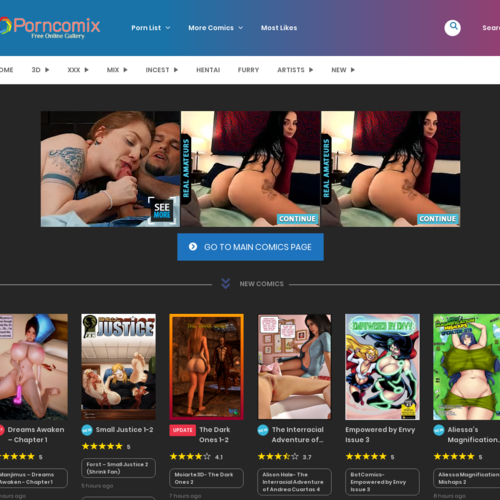 PornComixOnline
Porn Comix Online! I don't get how some cucks out there don't even bother with hentai/3D/cartoon porn comics. That shit is fucking amazing. Some people just can't seem to appreciate a big tittied bitch getting fucked by tentacles. Porn comics get way kinkier than any regular porn could ever dream of.
Want to see some cumslut get fucked by a monster with a 5-foot cock and have it go all the way from her pussy to her mouth and blow a load on her face? Fuck anatomy. That shit gets me diamonds every time. But some many comic sites out there suck ass. They're usually full of ads or try to make you pay up to read anything on the site.
Luckily for you, I've got a site that breaks the cycle and actually provides you with some kinky comics to jerk your dick to without any catches. Porncomixonline.com is completely free to use and browse porn comic site with thousands of erotic porn comics. And this isn't one of those sites that limits itself to just one shitty type of comic.
There's a wide variety of quality content, but I'll get into that later. What you need to know is that this site brings in your horny weebs by the truckload. Nearly 10 million people visit the site every month, which is even more impressive figuring in that they've only been kicking since mid-2017.