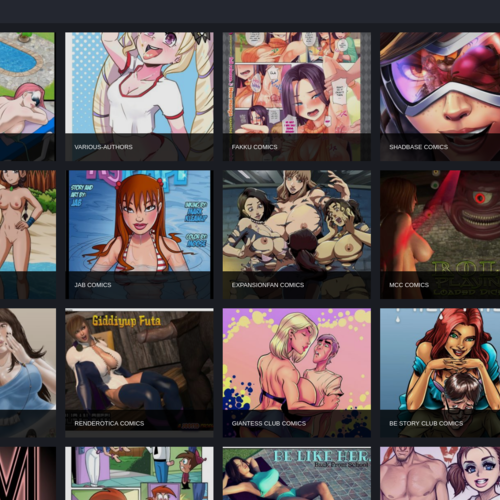 8Muses
8muses features webcomic studios such as Milftoon, Fakku, ZZZ, Shadbase, Be Story Club, MCC, PalComix, and lots of different 3D shit.
There's also hentai style comics from artists like Oda Non and Hori Hiroaki. Everything is translated to English so you'll never have to fap in confusion.
There are other languages supported too. Just search by a language, and if you're lucky, you'll find some translated shit. Portuguese and Spanish are sure bets to find some hot ass poon.
8muses also has their own webcomic, which is shown in both English and Russian. It's called 8muses, and it's pretty ass (both literally and figuratively), but it's cool that they actually paid to get this type of shit done. Well, maybe it's fan-made, but it shows me these guys have a real love for porn.