MyHentaiComics review
back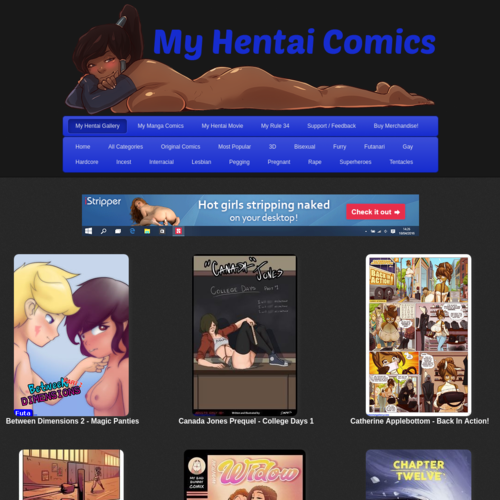 MyHentaiComics
While the site says that it offers hentai comics, that is not completely true. I know that some of you do not know the basic difference between hentai and cartoon, but on the other hand, I think that should be fucking obvious. Hentai are Japanese animations, and in this case, they would be called manga (Japanese comics), while Cartoon comics have a completely different art style.
If you are not an utter idiot, you will surely be able to tell the difference between the two styles, because even with just one glance the differences are fucking obvious. Now, I know that some of you could not give a shit about the design and such crap, but for me, every porn site should offer exactly what they say that they do, and the design should not be as shitty in2k18…
The homepage is orderly, which is honestly a nice feature on a free porn site since usually, this does not happen. Free websites tend to give up on the design altogether, thinking that since they offer free content they do not have to give a shit. Well, the homepage will list all kinds of different comics you can check out, and from what I have seen, there is a big variety.