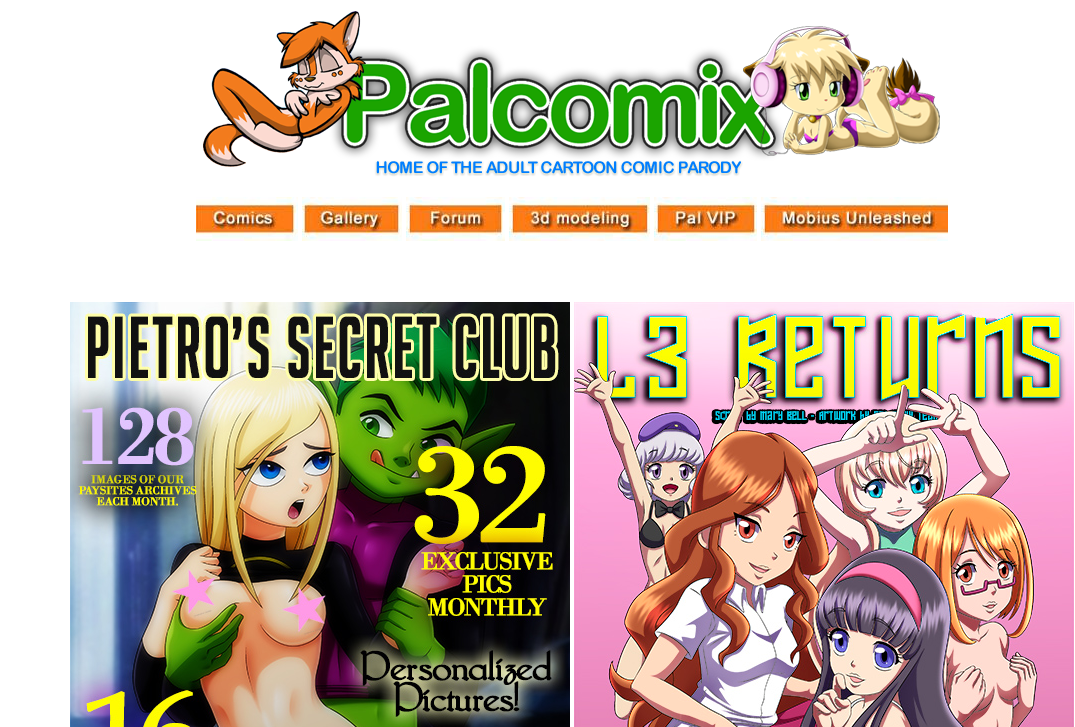 PalComix
Palcomix.com is the self-proclaimed "Home of the Adult Cartoon Comic Parody." These guys have been around producing comics since as early as 2004. That's over a decade of nut-busting, jaw-dropping original content. It's not the biggest site in the world with just over 1 million site visits every month, but the community is pretty strong.
The age of the site is apparent when you first visit it. I felt like I had time-traveled back to the early 2000s. I swear, I was afraid to go outside and see if people were rocking fauxhawks, Ed Hardy t-shirts, and cargo pants again. Dark times…dark times. But this site is about as hard to look at as the people who were sporting that shit. It's bright white with orange, yellow, and black boxes that separate most of the content. If you can even find the content. This site is an absolute mess.
The first thing you are greeted with, besides the age check at the start, is this big flashing box that advertises something called Peitro's club. Judging by what the ad says, it looks like it has something to do with getting personalized gifts and content for the forum maybe. It's blown up and has the option to click on it, but that doesn't do anything. The ahegao chicks in the advertisement are hot and all, but I'd like to be able to find out a bit more about this thing that is the first thing visitors of your site will see.