MyHentaiGallery review
back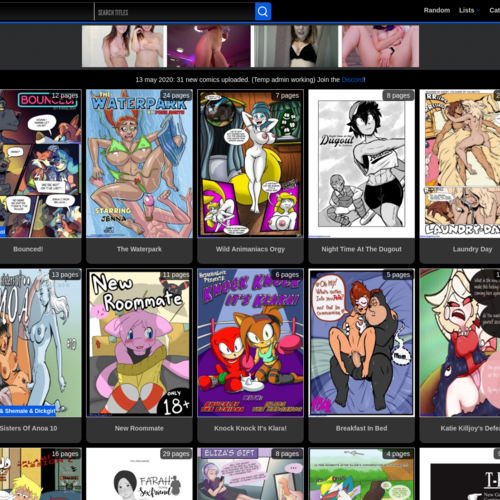 MyHentaiGallery
Myhentaigallery features a simple but effective layout that doesn't dazzle me or piss me off. The comics are laid out with a decent organization, and the site features basic things like search and tags.
When you first enter the site you'll see a gallery of the latest comics. The first thing you'll notice is that there's a lot of amateur shit here. I'm talking disproportional titties, jagged ass faces, and all sorts of other amateur hour shit.
Don't worry, Myhentaigallery has a ton of high-quality content also.
You might also see that they conveniently label all the gay, shemales, and yaoi shit for you. This way you can spend your time wisely, finding or avoiding exactly what you're looking for.
Of course, if you're bi, go nuts! The world is your perverted oyster.
Clicking on the main menu will give you links to the main categories. You can organize comics by group or parodies if you're looking for a specific rule 34. The main genres including yaoi, 3d, Asian, bestiality, femdom, and a whole lot more.
Clicking on a comic will take you to its gallery. You'll see thumbnails of all the pages laid out that you can click on to zoom in. You'll also get important information like the artist, group, the series it's parodying, and pages.
Sadly, I didn't find any option for list view. You'll have to click on each page individually to read the comics. All the pages are in high quality at least.
Like many comic sites, Myhentaigallery features Disqus at the end of each page for discussion. You'll find all kinds of random ass comments here, mostly meaningless bullshit. Still, it's cool that Myhentaigallery tries to make some feeling of community.
That's really all there is to know. Myhentaigallery doesn't have any download function, sadly, so you'll have to download page by page if you want to save it to your hard drive.
You should also check out their discord if you like the site. You can find a link to their discord channel in the menu. The webmaster seems pretty active, and there are over 300 active users at any time.