BestPornComix review
back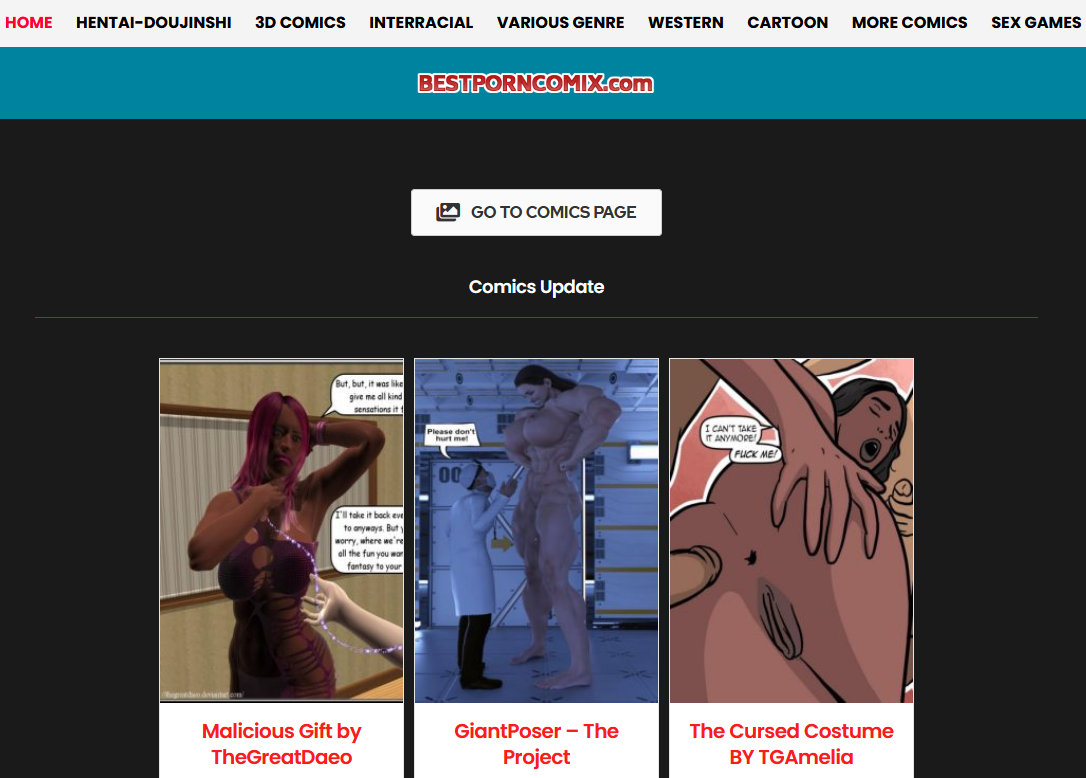 BestPornComix
PornComix.info appears to run off a WordPress template, which isn't too fancy but is good enough that you'll get around the site with ease. I give Porncomix a lot of credit for hosting all the images on the website. This means no fumbling around with annoying downloads or having to go to shitty 3rd party image hosts to get your fap on. This also makes the site feel more reliable.
One major issue about Porncomix is the ads. Comic sites can be annoying to navigate because there are so many pages to each comic, and it's up to the website to decide how much bullshit it'll throw at you to view each page. With Porncomix, you'll be dealing with a lot of ads and popups as you make your way through the different comics.
In addition to original content, you'll find a lot of shit based on popular mainstream movies and TV shows as well. Family Guy, Simpsons, all the popular animes, Marvel, and any other popular cartoon or comic are well represented here, although I can't vouch for the quality of it all. If you ever wanted to see SpongeBob fuck a big-tittied Sandy Cheeks in between her ass cheeks, Porncomix has you surprisingly covered.