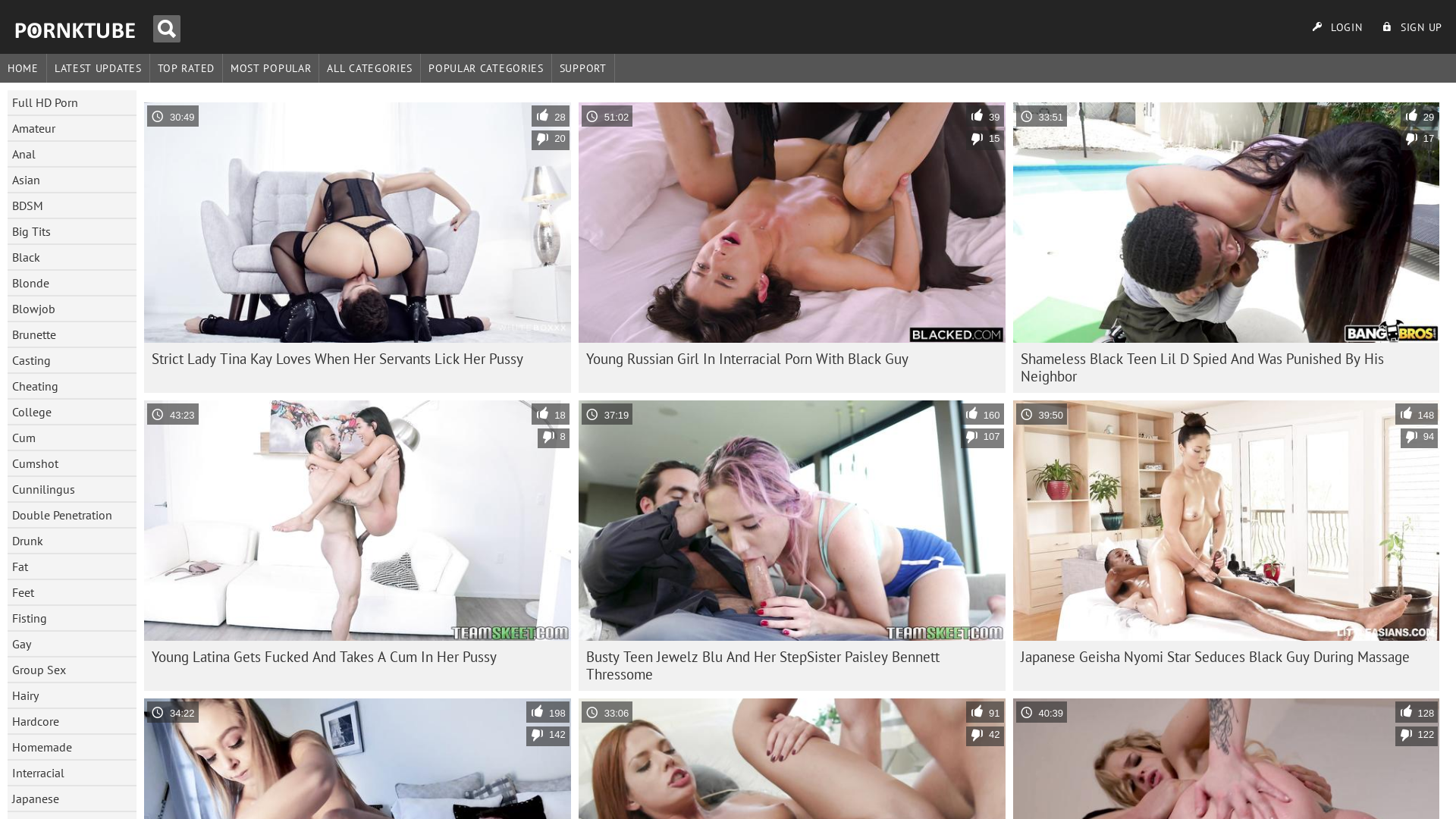 PornKTube
Each video has your standard player like on any other video site. I'm sure you'll take advantage of full-screen mode if you're not an absolute idiot. Below is the comment section, followed by a selection of Related Videos.
Honestly, the comments should come after the Related Videos. When I've got one hand on my dick and the other on my mouse, clicking from clip to clip, time is of the essence. Anonymous notes like "Damn I would fill her cunt" and "wow so hot plz do massage video next" don't help me at all. They just get in the way while I'm scrolling. I did laugh at the unreserved pervert who wrote "I would be happy if my mom is fucked like this" under a video called Rough Gangbang With One Girl And Six Evil Men.
The actual Related Videos that come up are generally pretty sexy fucking videos, but they don't necessarily seem related. I checked out a Tina Kay clip that was listed in the Teacher section. Only one of the related videos beneath it featured a teacher. I had to finish to a video of a MILF boss seducing her employee, which really wasn't that much of a travesty.
I did have a pop-up slip through my blocker when I first pulled up PornKTube, but the tab didn't resist when I killed it. That's not uncommon, as I'm sure you look at enough porn to know. I'd be more annoyed if it was a flood of ads, and I couldn't close them.
PornKTube offers accounts for anyone who wants to sign up, but I don't see any good reason to do it. The sign-up page doesn't offer any incentives. Their content is already free to watch, no sign-in necessary, and I don't have to get spam emails from them. You don't even need to log in to leave witty comments like "Very very sex women, I want more videos to this women, Thanks." They obviously let any anonymous fucking idiot do that.
If you're one of those fancy masturbators who demands only the freshest HD videos while you're pounding the pud, PornKTube is going to be your kind of site. The collection is smaller than on other sites, but you only get the top-shelf smut here. It's also big enough that you shouldn't get bored unless you have a fetish, since they're not really catered to on PornKTube. The overall layout is designed well enough that you'll barely notice it while you're enjoying all those clips.