SugarDaddyMeet review
back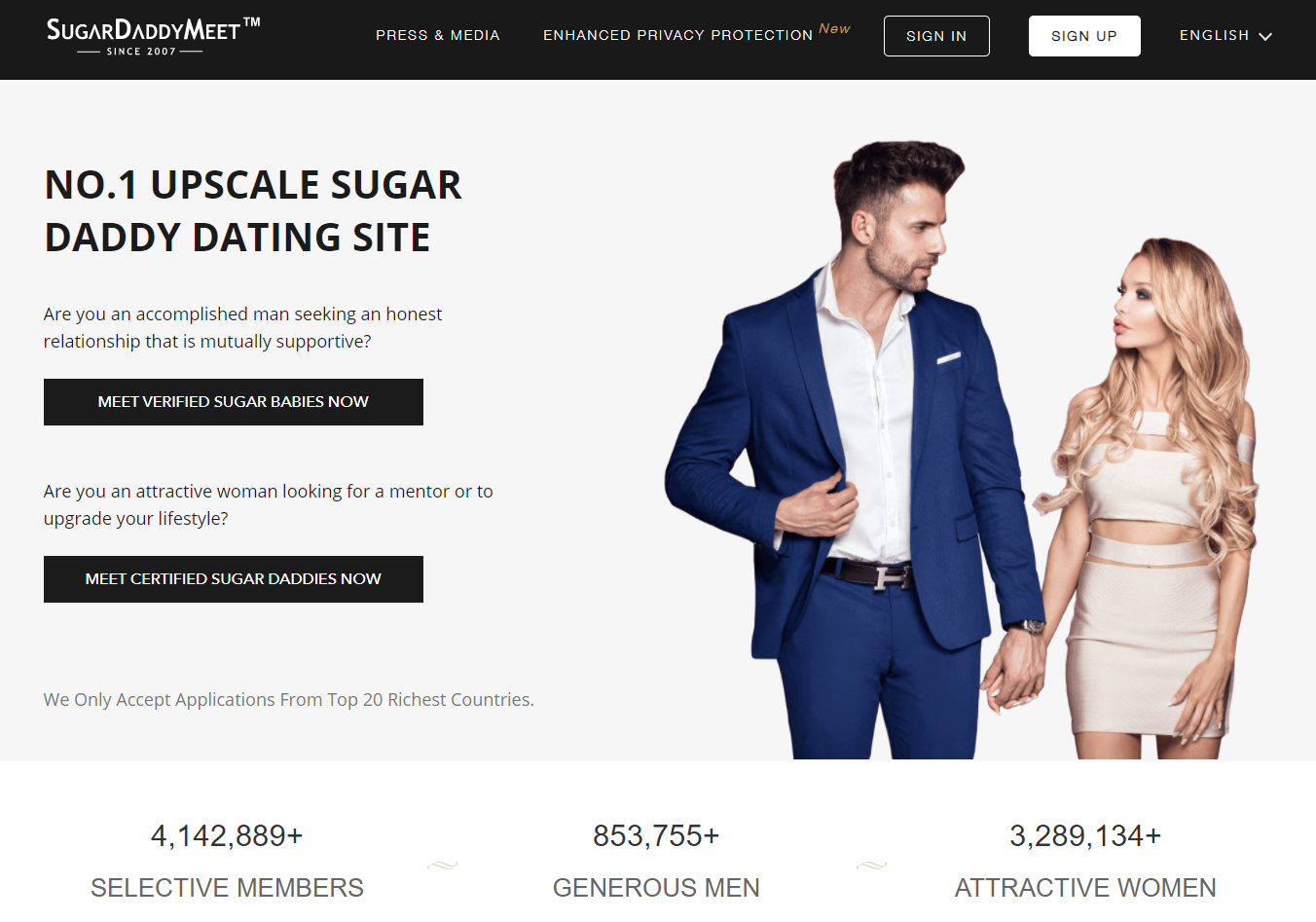 SugarDaddyMeet
The initial questions are simple as fuck. I told them I'm a man seeking a woman, gave them my preferred age range and area, and then clicked MEET MY SUGAR. A set of guidelines appeared setting the ground rules. They want you to know SugarDaddyMeet is a dating site designed to help you find relationships, not an escort service. You're not allowed to be abusive, and scamming is banned, of course. They also extent a big fuck-you to anybody posting low-quality photos or low-effort profiles, reserving the right to block you if you're some kind of smartass or wiseguy.
They're serious about being serious. You can't even sign up for SugarDaddyMeet.com without giving them your phone number for verification. I fucking hate doing that, because I get enough spam calls as it is, but it does make it more difficult for scammers to set up fake profiles. It's good to see that kind of measure. They don't let just anybody in.
After having to give up my phone number, I was pretty surprised to find out photos are optional. They tell you profiles with photos get 20 times more views, which should be obvious as hell. Maybe it matters less if I'm looking for a woman who gets turned on when I pull out a black metal credit card, but I hope the sugar babies are held to a higher standard. I uploaded a selfie I took before a funeral, because honestly, I don't wear a suit very often here in the porn-testing lab.
After a couple of essay questions about who I am and what I'm looking for, SugarDaddyMeet sent me another verification code, this time to my email box. That got me in, but my photo still says Pending Approval. Again, those extra steps suck, but they're good to see because they're like barbed wire to scammers.