Seeking Arrangement review
back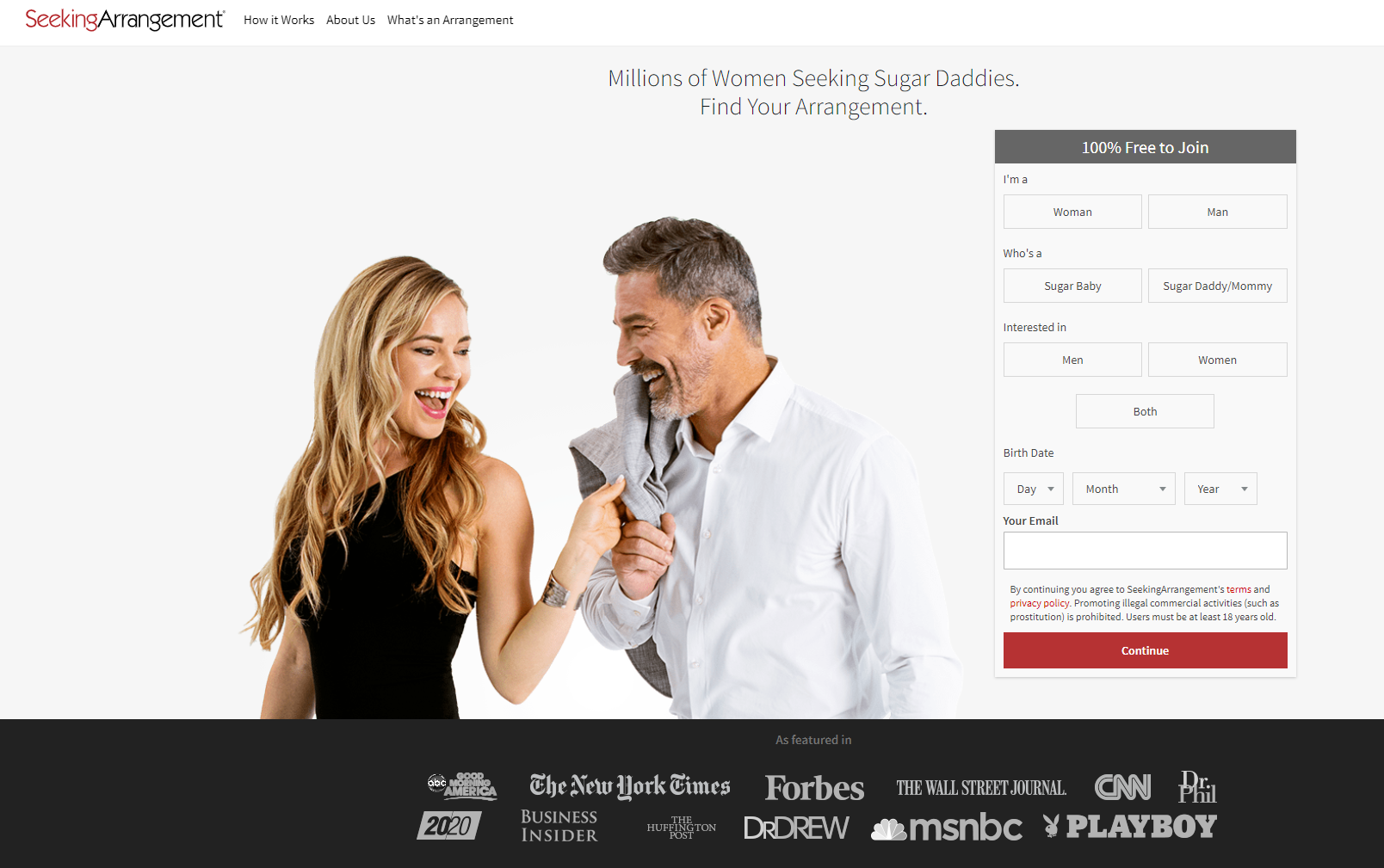 Seeking Arrangement
The benefits of getting yourself a sugar baby seem pretty obvious, don't they? Some people like things spelled out to them by a website, though, so Seeking Arrangement does just that.
First of all, the odds are stacked in favor of dudes. They've got a cute little icon to explain they've got "4 Sugar Babies Per Sugar Daddy." A cutesy pair of scissors cutting a string redefines the expectations of the relationship in clip art format. There's a glowing heart that looks almost religious with text offering "upfront and honest arrangements with someone who will cater to your needs."
Below that are the Sugar Baby Benefits. The ladies can Find a Mentor, Date Experienced Men, and Be Pampered. These are illustrated with a cartoon sign pointed toward SUCCESS, what looks like the graphic from a novelty tuxedo t-shirt, and a shopping bag with a red ribbon on it.
Basic expectations about a sugar daddy relationship really make a hell of a sales pitch, especially when coupled with the web 2.0 graphics. Some young designer made his parents proud and helped a lot of rich guys get blown.
Anyone can offer anything, but Seeking lets you know they're legit by mentioning all their mentions. They've been featured in The New York Times, Forbes, CNN, and a few other big ones. Plus, they've been around since 2006, so they're no fly-by-night operation.
You'd think a site revolving around rich dudes getting laid would at least charge the rich dudes, but the button says I can Join Free. They've got to get their buck somewhere, but I'm curious how far I can get for free. Who knows? I might decide I need a sugar baby of my own.