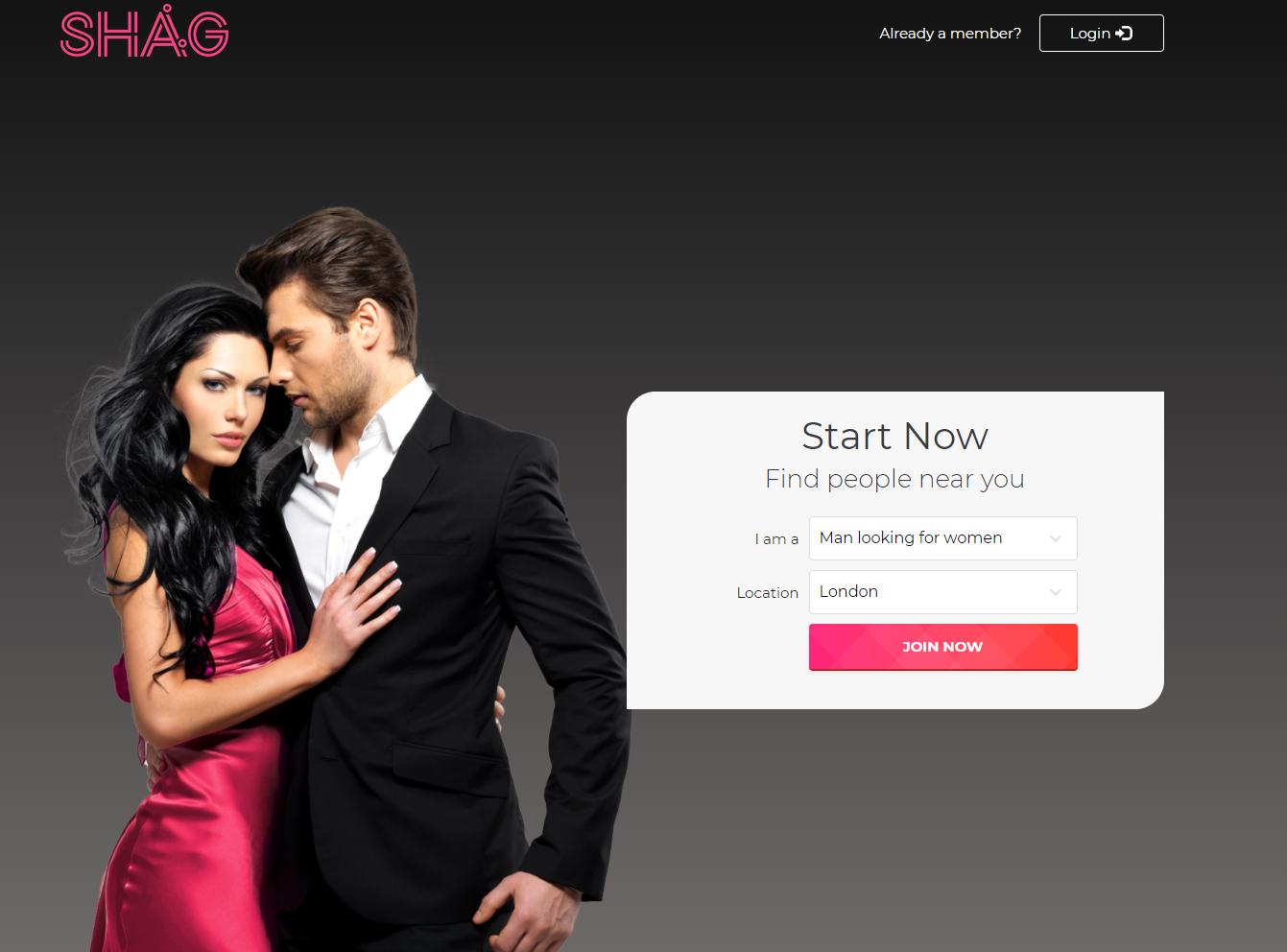 Shag.co.uk
I wonder where those millions of visitors heard about Shag. I'm guessing word of mouth is a huge factor here, because the landing page doesn't do a goddamn thing to sell you on the site. There's a Join Now button and a Login button superimposed over a couple of models, both way the fuck out of your league. That's basically it, though you can find a FAQ and some glowing reviews in the footer if you scroll down.
The Shag.co.uk Reviews page is a marketer's dream line-up, with men and women of all ages (well, from 19 to 57) praising the site. It's made flirting so much easier, made it easier to find like-minds, and yes, gotten people laid. That's if you believe Jeff, 41, from Bristol, or Rosie, 55, from Dover. Call me a cynical fuck, but every website, business, and high-end prostitute only advertises with their 5-star reviews. If Sally got 419-scammed by a Nigerian prince here, they left that review off the page.
The FAQ mostly talks about technical issues like uploading photos and forgetting passwords. One question asks if you can really meet people on Shag, and of course, the answer is, "Of course!" They give you the same basic advice you see on any dating site to be interesting and take good photos, but that's common sense, right? You've got to be the hugest dipshit if you're uploading drunk-face selfies and describing yourself with anime metaphors, but then again, I've seen how people behave over at Reddit.