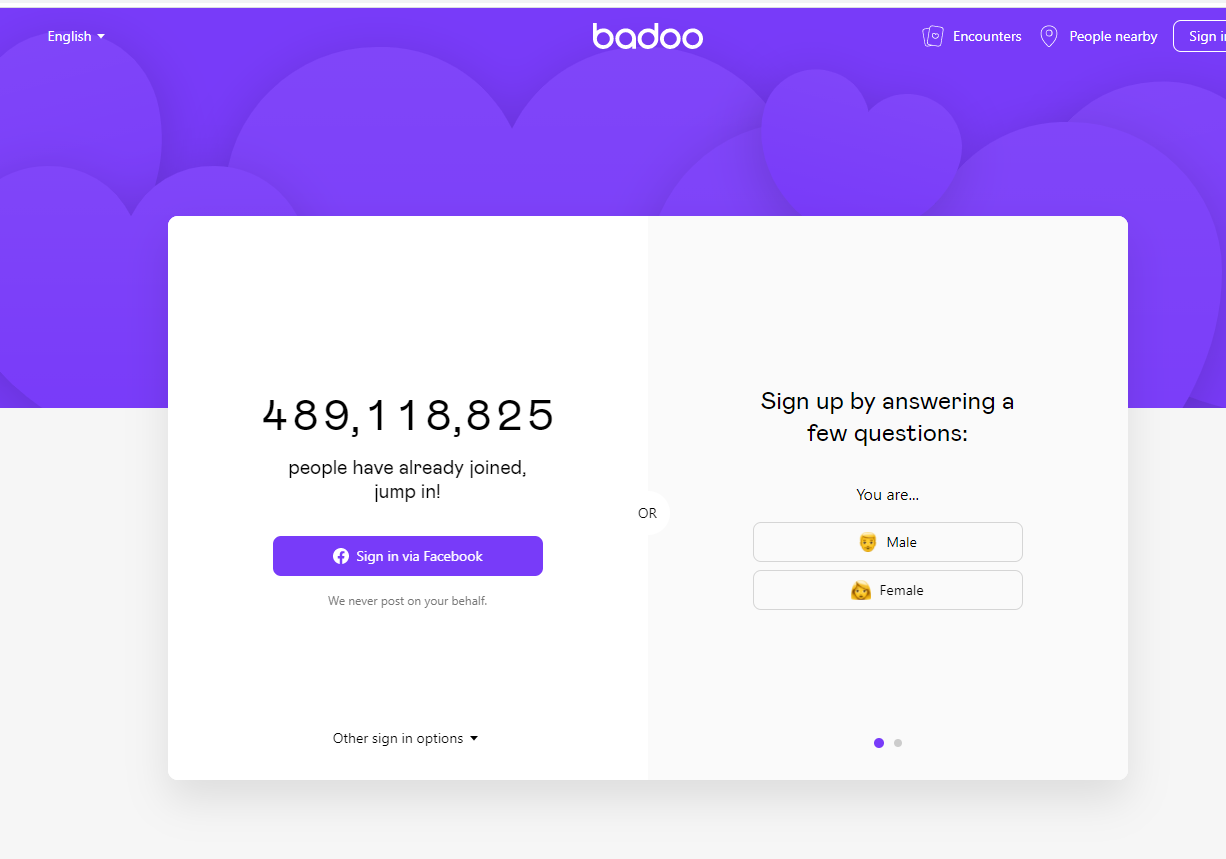 Badoo
Badoo has been around for more than a decade, which is practically a lifetime in Internet years. They got started in 2006 as yet another company offering quizzes and games on Facebook. Somehow they spun their momentum into something completely different. They launched their own standalone site in 2012, and by 2016 had one of the most downloaded dating apps in the world.
One interesting thing about Badoo is that they don't actually call themselves a dating website. We know what you're doing there and so do they, but Badoo prefers to present itself as a social media network that just happens to be a good place to find a date. If you happen to meet someone worth smashing on the site, hey, everybody wins.
Their demographic breakdown is worth looking at. This isn't a site full of older folks looking for long-term relationships, and it's not full of jailbait waiting to ruin your life. It's full of adults under 35 looking for casual dating, hookups, and flings.
No horny straight dude wants to go to a sausage fest. A dating site is useless if the proportion of guys to gals is off, but Badoo is looking fucking golden. It ain't even equal. This site boasts a whopping 60% female user base. Well, maybe boast is the wrong word. They don't actually mention the fact anywhere on the site.