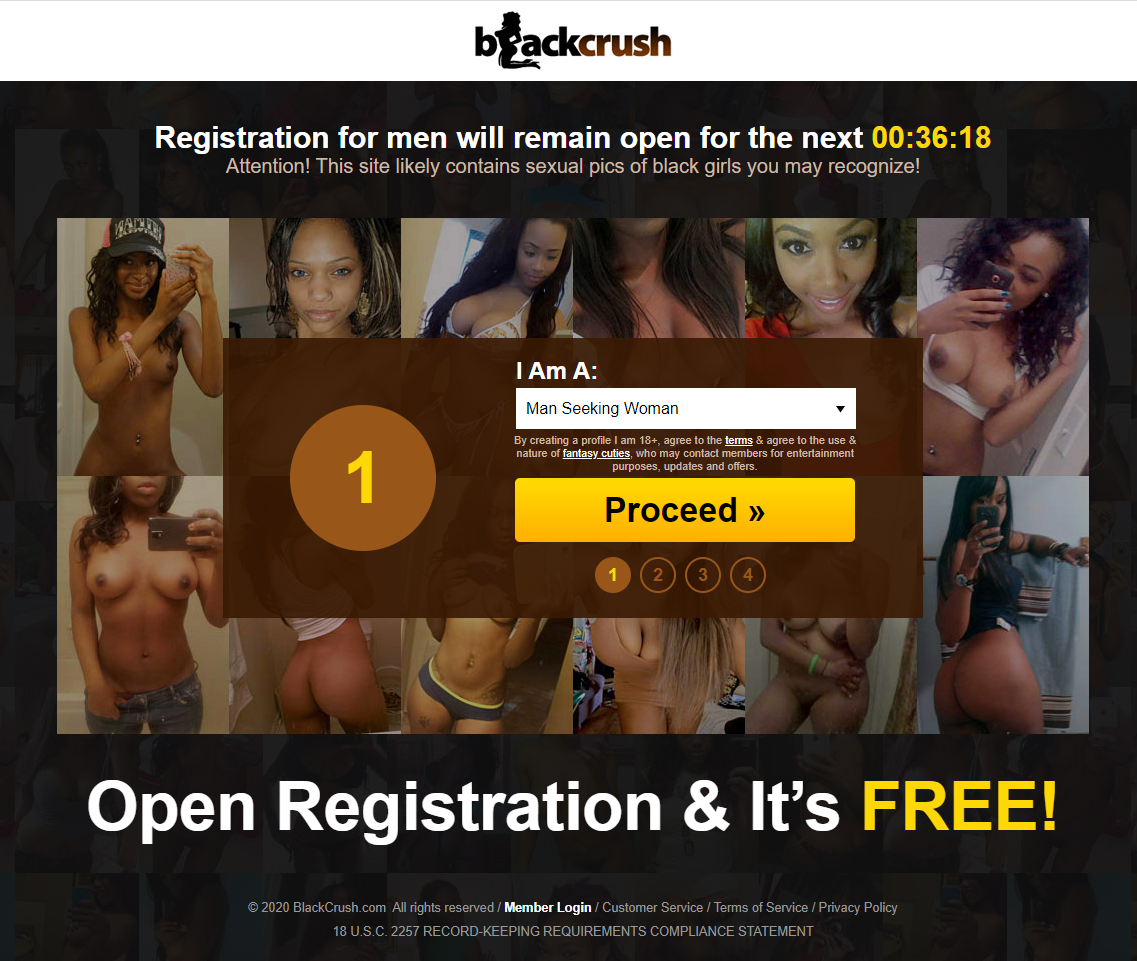 BlackCrush
Like you will notice, Black Crush is a site that helps you get laid and everyone is here for the sole purpose of fucking. The site doesn't even try to be discreet about it, promising 'big and thick black women looking for hook up for casual sex'. If you like the taste of chocolate and want to have sex with horny local black freaks, how about you dive in with me as we find the juicy details?
Most hookup sites claim to be free when they are actually not. Black Crush doesn't hit around the bush and from the onset, it's clear that while joining the site is free, you'll need to make a payment (more on this later) to become a premium member in order to communicate with potential matches. Signing up is free, but a free profile allows members to do absolutely nothing aside from accessing the homepage and their profiles. Granted, most of the women are hot by anyone's standards and have nude/near-nude images in provocative poses. However, be ready to spend money to hook up with these beautiful, freaky people. You didn't think a free pussy was just going to be served to you on a silver fucking platter, did you?
Signing up is a piece of cake. There is nothing you wouldn't expect in the sign-up process and once you've validated your email, you are good to go. An ideal profile requires a killer photo (something provocative), a title or headline, something about yourself and then what you are here for; kinky, busty, and thick, round ass or whatever gives you a hard-on when it comes to ebony babes. You know they are the fucking bomb, don't you?
The site tries to keep your information as private as possible and subsequently hides your real email, instant messenger handles, social network profiles, phone number or any other personal contact information from your profile. How fucking cool. If someone asks you to divulge your personal information during a chat, these folks will hide that as well.