Sexy And Funny Forums review
back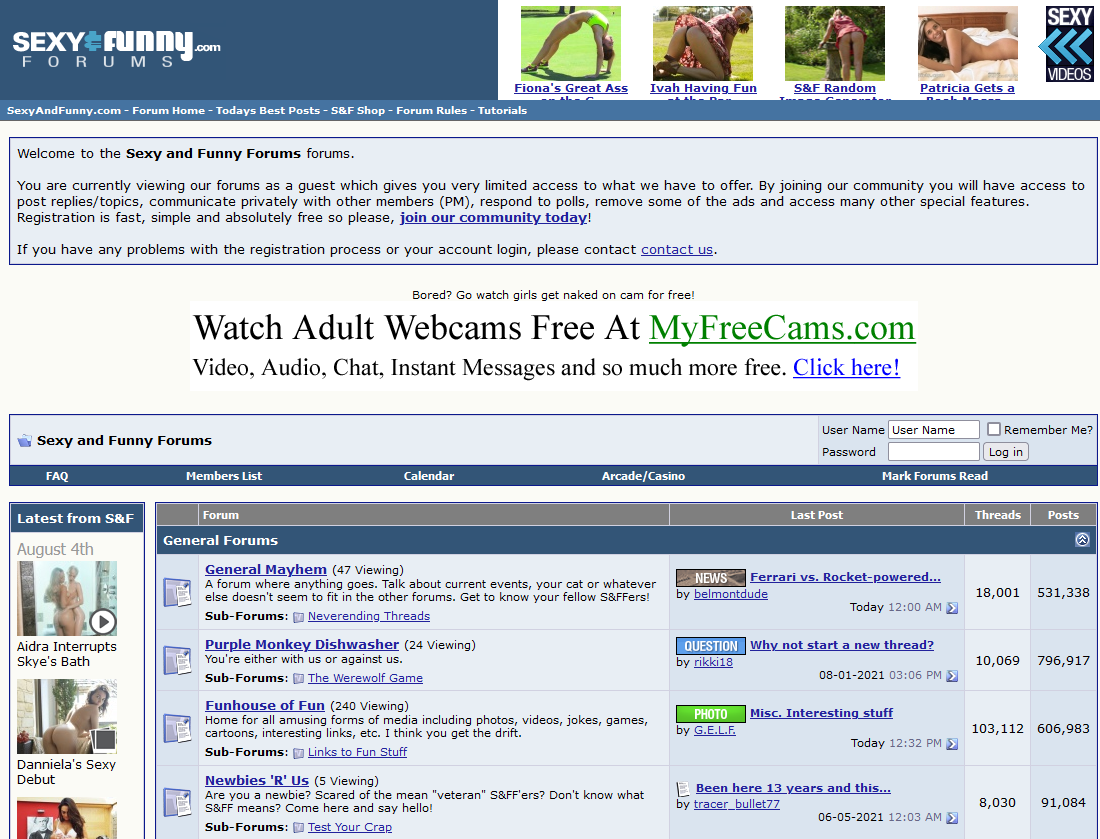 Sexy And Funny Forums
The site has the same color scheme that basically every other forum site in the fucking world has: blue and white. It's fine enough. It doesn't look ancient like some sites do. It looks pretty organized and all that good shit. I just wish forum sites would include some sort of dark theme. It's a site where I have to stare at small text and read for hours. Don't pull this light theme only bullshit.
For once, I get the honor of reviewing a forum that is actually open for registration. Give an email, username, and the other standard stuff to get started. From there you can add small details to your profile. I recommend signing up. This isn't an anonymous message board. You won't be able to post pictures of thick bitches without signing up. So, unless you plan to lurk, I would sign up. It's free.
At the top of the page, in comically small text, is a header with options for forum rules, home, shop, tutorials, and the best posts of the day. Best posts are determined by votes or "rep." Basically, if you like something you can rep it and give that user some brownie points. The more points you have the higher your social rank on the site get and the more likely people will be to listen to whatever bullshit you have to say.