Sexting Forum review
back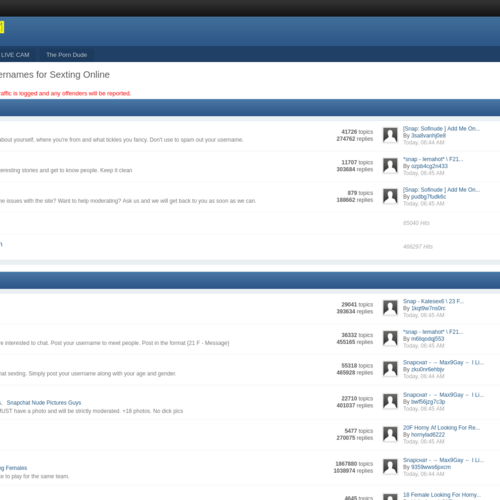 Sexting Forum
If you like to talk to random people on the internet, share some naughty images and make them feel good, you've come to the right place. Sexting is all about that, and you are in luck because sextingforum.net is a place where everyone loves to sext. You will get to meet loads of naughty people who are ready to start sharing their naughty nudes.
The homepage is quite straightforward, and I am sure that you will know which section of the site is the best for you. As you can see, everything is split into different categories, and since this is a forum site, you have the same functions like any other forum site. This means that you can post your own threads or comment on other existing ones.
The first thing you should do, however, is read their rules and all that crap, since these types of sites have a series of rules that everyone should follow. I mean, imagine a site that is designed and controlled just for and by the community and has no rules? It would be chaotic, which is why the rules are actually fucking important.