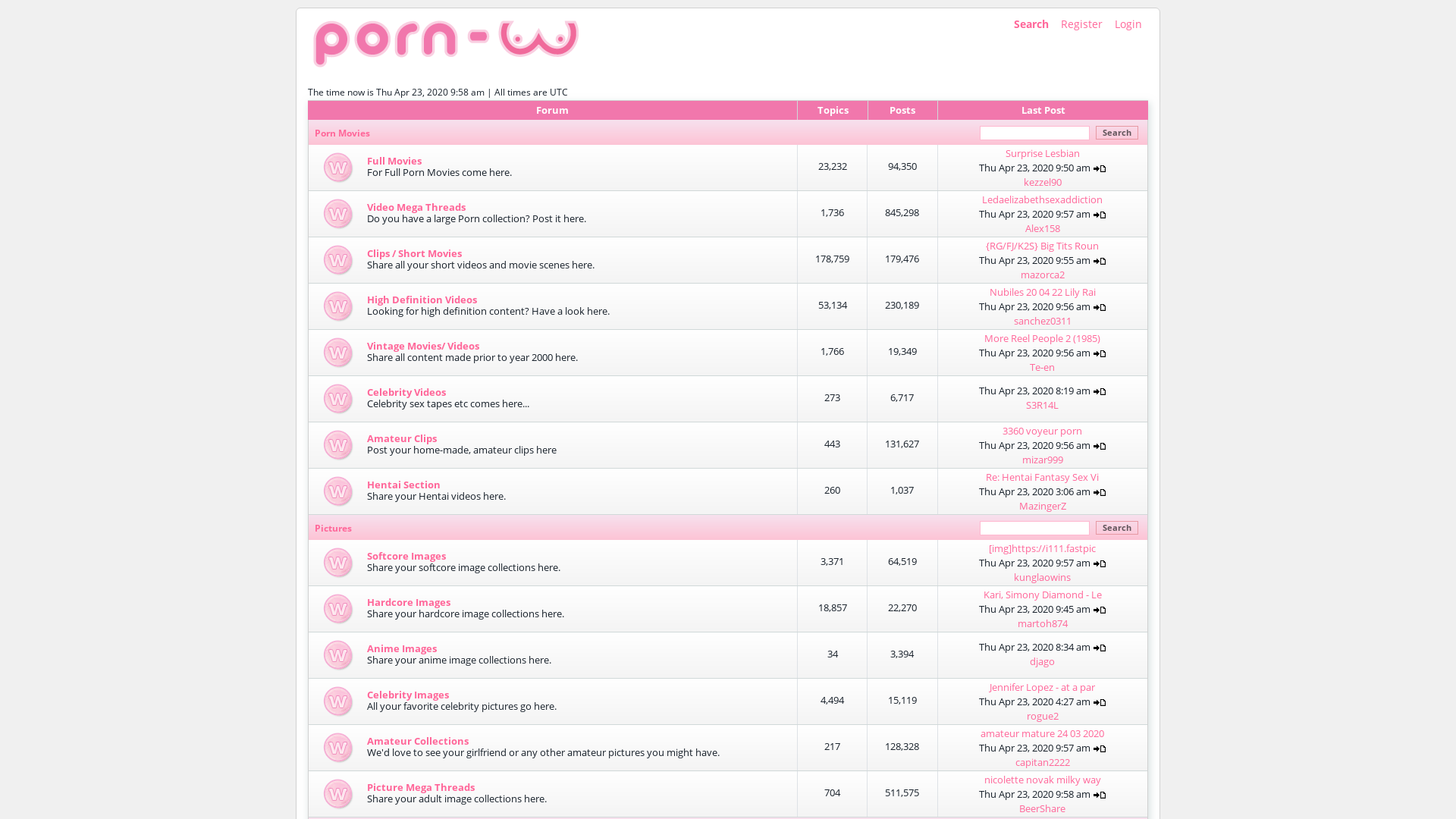 Porn-W
Community Service
There's a lot of cool stuff happening at Porn-W. It's a behemoth of a resource, a porn library! You can definitely get lost in it and spend hours just trying to get an understanding of what was going on under the surface and figuring out what gems are worth your effort. Forums like Porn-W.org are great at keeping your eyes glued at your computer screen, scrolling endlessly to find that one video or picture that's going to give you satisfaction.
That's the one thing you might have a hard time with; registering a free account and showing that you're not there to simply get free shit (but let's be real here...you kinda are!). The amount of options available for your downloading pleasure is immense but registering an account and interacting with the community is one way to help keep the website going. Everything's better with someone else, right? There are hundreds of users online at any time, making posting on Porn-W unpredictable – you never know what could happen. So my advice is to just grit your teeth and get sucked in. We know it'll be worth it, so put the time in!
Porn-W (often misspelled as "wporn") is well-trusted, a bustling porn community that promises access to unique and fucking awesome stuff and the chance to connect with a great community of like-minded people if you're willing to spend energy into looking for it. What are you waiting for?