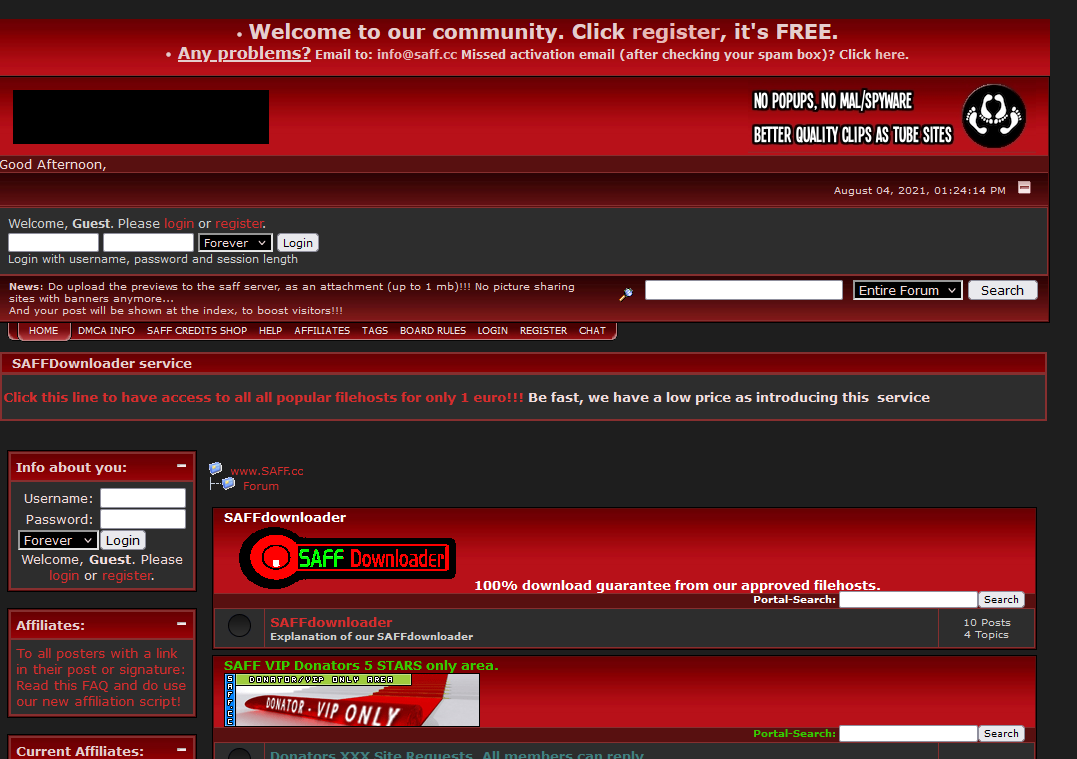 SAFF
You'll notice that Saff.cc seems to be crowded with a whole lot of content, and I'll say that the little devil that popped that thought into your head is very clever, a bastard he is. You'll find thousands of threads filled with erotic pictures and links to some hot videos, and these aren't your average porno videos. Not the kind of stuff you get to see while randomly browsing through PornHub and clicking on various thumbnails. Rather, Saff.cc provides you with HQ passwords and HQ backdoors for various websites.
I'll just mention that Saff.cc has a thread dedicated to NOTHING but these passwords! I mean, it's a very, very interesting thread. There are around 300k posts on it and more than 11k topics also. Now that's a whole lot of traffic! Surely there's that one password and username to your favorite HQ premium website that you desperately want to visit. I mean, see it for yourself, I'm not going to check all of these for you since you have to do the work yourself if you want the big payoff.
Saff.cc is divided into a bunch of sections where sub-forums can be found, and I say that you definitively won't be disappointed with what you'll find here, because, damn!...these people really like to be specific when it comes to their porn. You probably nitpick your pornography as well...so do I! First off, we're going to talk about the most important sections here, so buckle up champ, you are in for a ride.