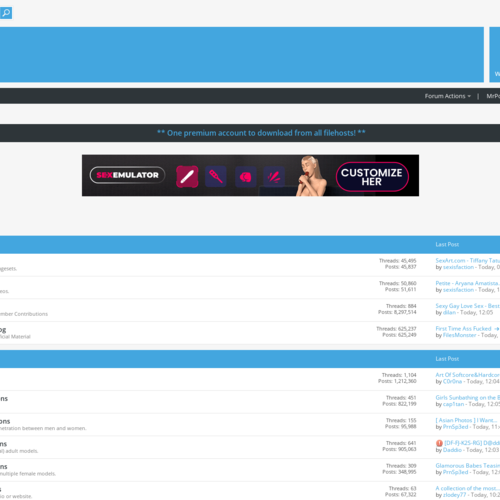 ErotiCity
Specialized content for gay people and celebrity lovers
And finally, you have the Gay content, Celebrity content, and Misc content. I guess you can check these out for yourself if you're into that. As for me, I think that the hundreds of thousands of posts in the other sections are going to do just fine. There's more than enough content being uploaded on here so that I'll never run out. So if you feel like you need a good source of porn that isn't one of those classic porn tube sites, then you should look into Eroticity.net. It seems like a really nice alternative to that.
So all in all, Eroticity.net is one of those sites that you just have to check out to know for sure whether or not it has what you're looking for. At first glance, you might think that this is just another forum, but upon further inspection, you'll notice that there are plenty of things that you've missed when you just glossed over the website itself. And once you start checking out all the hot content on Eroticity.net you'll be coming back every fucking day after that. I swear that this place is worth checking out so go ahead and do it today!