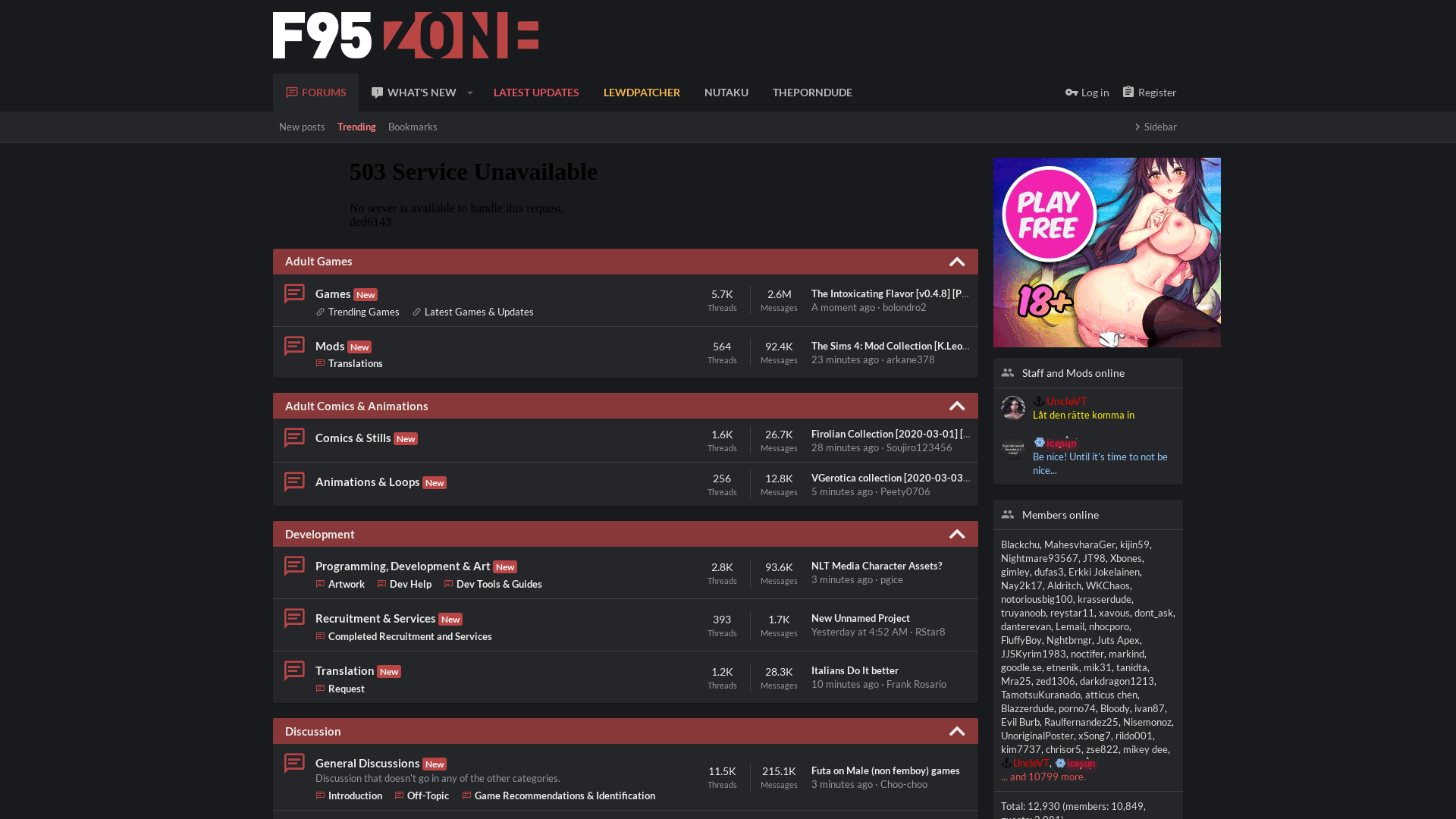 F95zone
Holy Shit, There Are More of These?
I went back to the Games forum with a better understanding of what I was looking at. Now it was more impressive. There are thousands of posts here, and it looks like most of them are games. There's a variety. Some are visual novels like the one I just played; some are RPG-style, others work on the Unreal Engine. Some are web-based, but most require a download of some kind.
Once you understand that F95zone is a sex game site, the whole thing makes a lot more sense. A simple label somewhere would clear things up a lot. I could also see the site working well as a searchable archive with a separate forum elsewhere.
The biggest downside to the site is that you have to download files like on FAP Nation. This can potentially be dangerous, so take precautions and be careful who you trust. If you're willing to risk it, free is the best price for access to this stash. Shall we check out some F95 games?