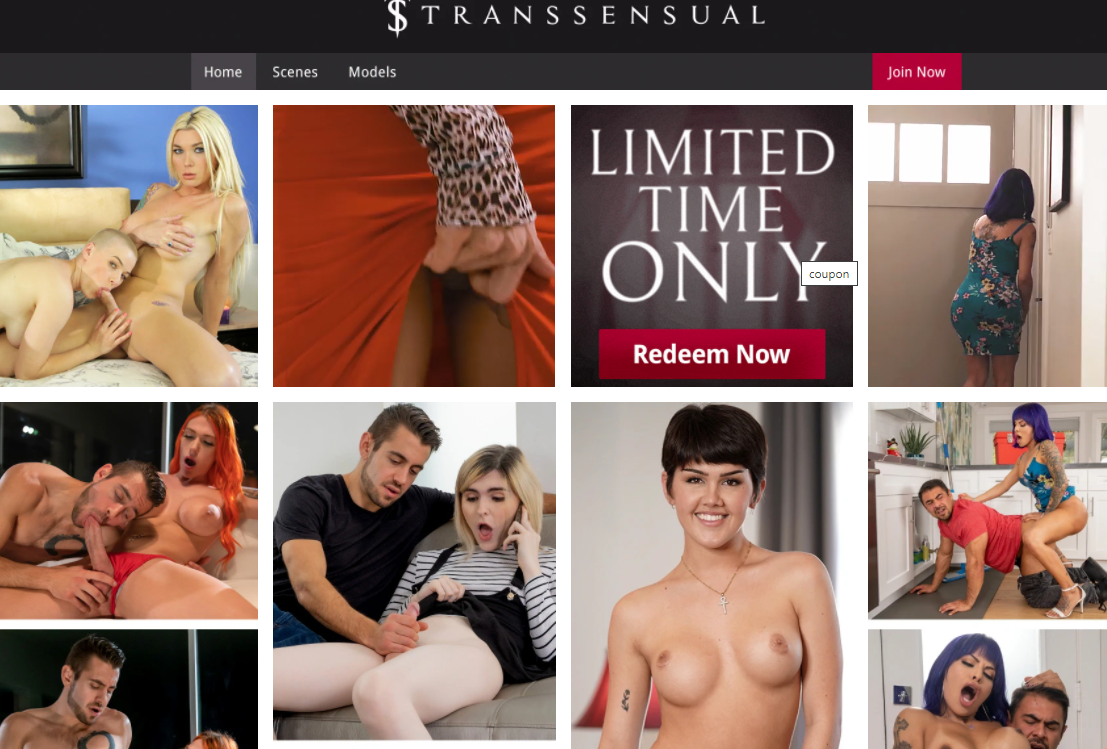 Transsensual
TransSensual's only been building a following of horny she-male lovers since they hit the Internet in 2014. They're still very much a young site, but you probably wouldn't guess that from looking at their landing page. Holy shit, this is some slick-ass tranny porn.
Seriously, if you stripped the layout of all the naked flesh, the dirty sex, and lurid images of chicks with dicks, Trans Sensual would look like some luxury site aimed at rich people. The site logo is an elegant TS monogram rather than, say, a cartoon pair of tits attached to a dick. The light text on the black background is so clean and refined it almost doesn't fit a porn site.
The net effect is one of class. Yeah, you'll be beating your meat to videos of trannies sucking each other off, but you'll be doing it in a Maserati, sipping Dom Perignon with a Gucci butt-plug wedged deep inside your rectal cavity. Or, you know, that creepy masturbation box you built in your mom's basement. I said the site looks classy; that's no reflection on you, pervert.
Let's talk about the previews. There's a big video montage playing at the top of the page when you pull up TransSensual. There are trannies making out, sucking-dick, getting pounded up the butthole and having their own asses eaten out.